Mika Brzezinski: Why Does Trump Push Things That Lead to the Death of People?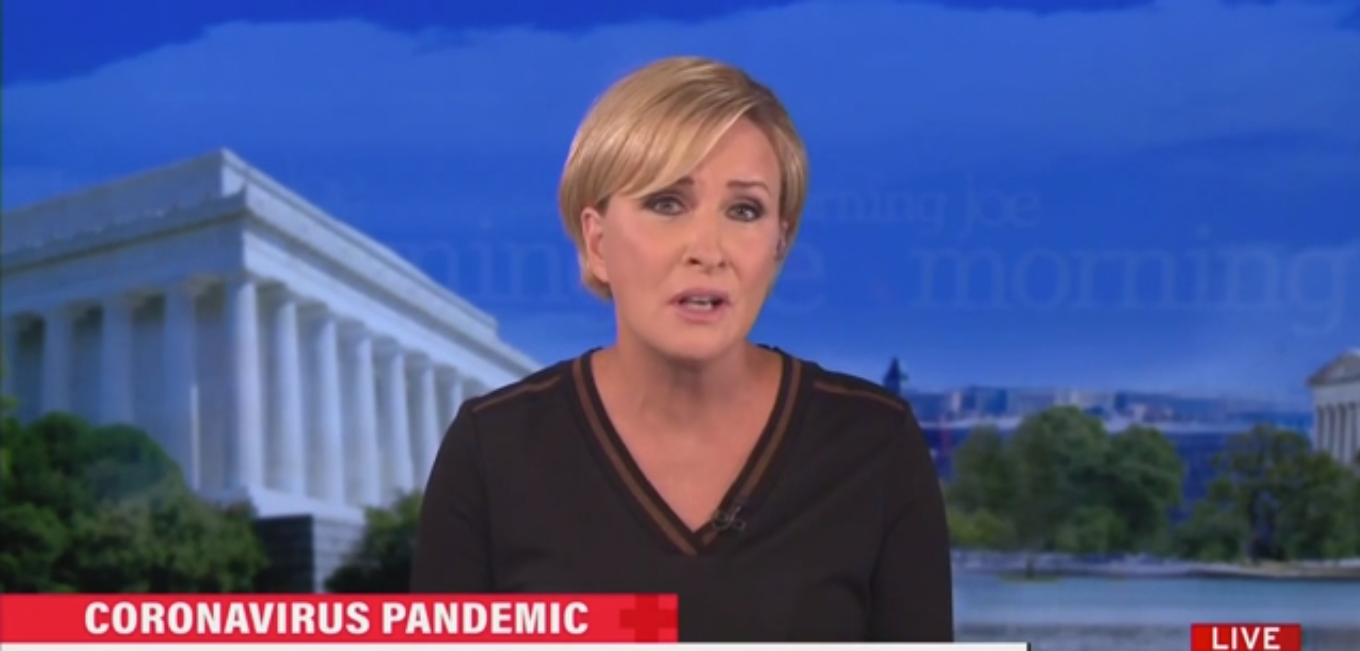 MSNBC's Mika Brzezinski vented her frustration with President Donald Trump's repeated false claims about Coronavirus on Wednesday. The Morning Joe host wondered why the President continued to say things that could lead to people dying.
Brzezinski responded to Trump's complaints that nobody likes him and offered some reasons why his approval on Coronavirus might be so poor.
"He went to the NIH, refused to wear a mask, and said if anybody wants a test, they can get a test, and now he wants to actually stop testing because he thinks more testing means more cases. That is correct. We need to know where they are and contact trace them, Mr. President," she said.
"And Donald, the reason your approval rating on the Coronavirus is so low is because you have botched this from the start on every level and you have actually pushed disinformation on the Coronavirus, you have pushed quack cures that have been proven as not tested enough, ineffective, and even dangerous. You haven't nationalized testing. You haven't helped the states fight this pandemic."
"You haven't been able to do it like other countries, or some of the governors in this country have done a better job than you. So, that might explain your poor approval ratings on the Coronavirus. But Willie [Geist], the bigger question is, why at this point, at 150,000 deaths and more to come, does the President keep pushing Hydroxychloroquine and spreading misinformation about doctors, and even making fun of masks still? Why does he push things that lead to the deaths of people?"
"He wants a magic cure. He said this is gonna go away magically," Geist said.