Sinclair Broadcast Group to Offer Platform for Coronavirus Conspiracy Theory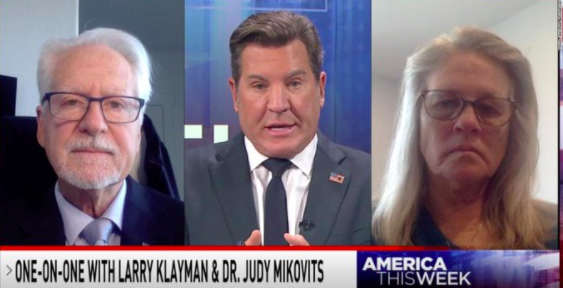 A baseless conspiracy theory that suggests that Dr. Anthony Fauci was responsible for creating the coronavirus is set to get massive airtime across the country over the weekend.
The conspiracy theory is scheduled to air on local television stations owned by Sinclair Broadcast Group during host Eric Bolling's show "America This Week." Clips posted online on Thursday by Media Matters for America show Judy Mikovitz, the medical researcher featured in the "Plandemic" video that was banned from Facebook and YouTube earlier this year, claiming that Fauci had "manufactured" and shipped coronaviruses to China over the last decade.
"I don't know of any video [Mikovits] was in prior to or after appearing on my show. Frankly, I was shocked when she made the accusation," Bolling told CNN Business. "I asked our producers to add [Fox News medical contributor Dr. Nicole] Saphier to the show for the express purpose of debunking the conspiracy theory. I believe viewers see that I did not and do not endorse her theory."
Sinclair Broadcast Group boasts one of the largest networks of local television stations, and has drawn criticism for issuing mandates for journalists that resemble conservative talking points about the media.