Trump Brushes Off Coronavirus Death Toll in Fox News Interview: 'It Is What It Is'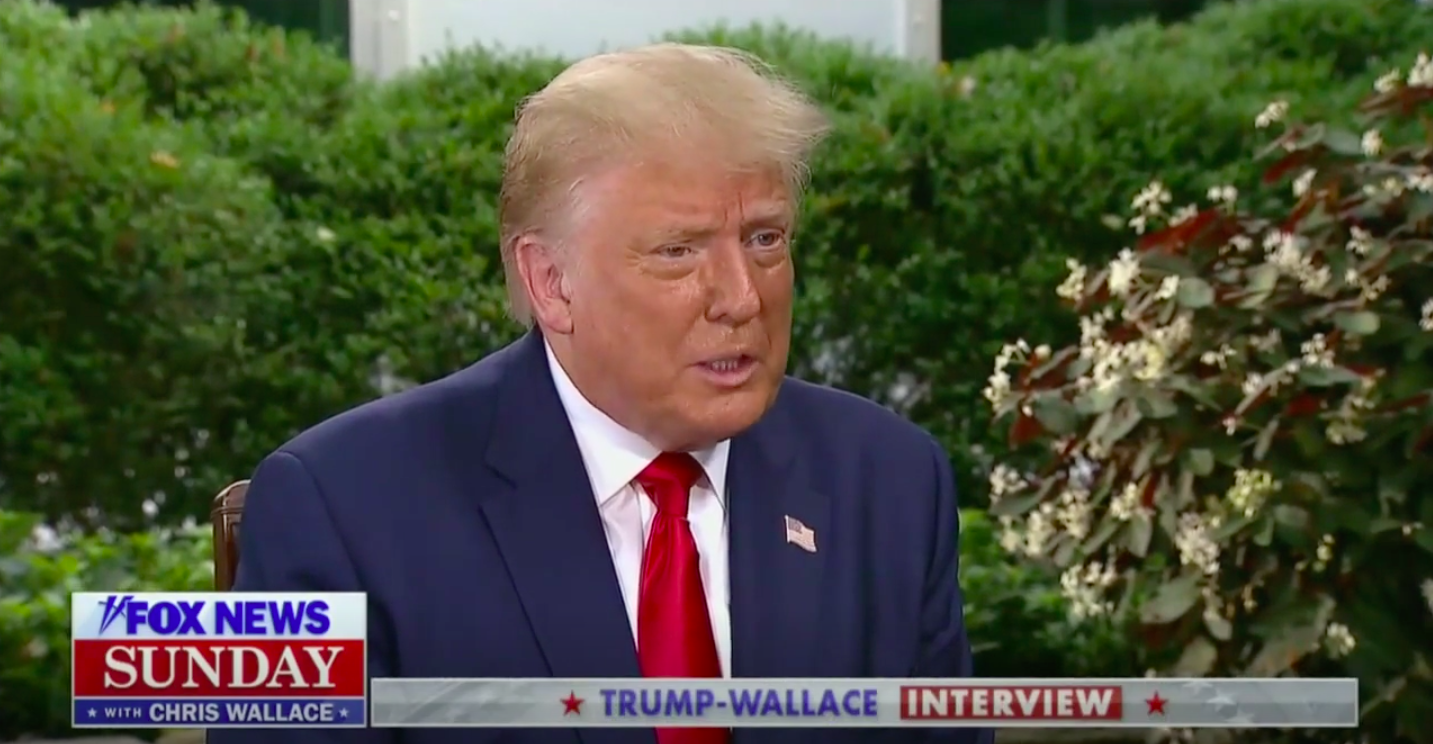 President Donald Trump refused to believe that America has one of the highest coronavirus mortality rates in the world and brushed off the rising death toll from the pandemic during a combative and contentious Sunday interview with Fox News anchor Chris Wallace.
In his first interview with the veteran news anchor in nearly two years, the president immediately grew incensed when Wallace pressed him on the surge in coronavirus cases and hospitalizations, something that Trump has insisted is due to just "burning embers" and increased testing.
"That's because we have great testing, because we have the best testing in the world. If we didn't test, you wouldn't be able to show that chart," Trump grumbled. "If we tested half as much, those numbers would be down."

Watch the video above, via Fox News.