Ben Carson Balks When Asked About Trump Claiming He Has Done the Most for Black Americans Since Lincoln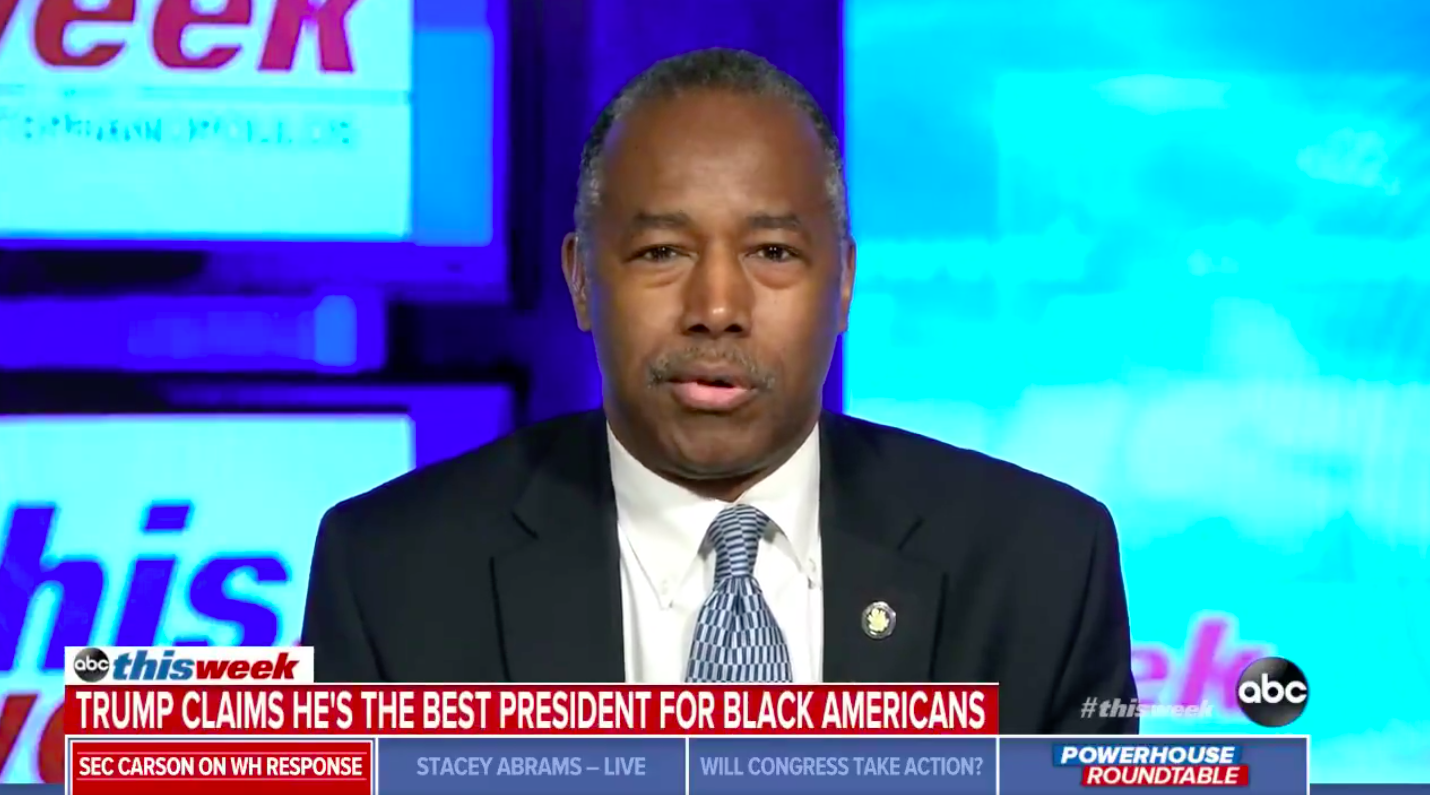 Secretary of Housing and Urban Development Ben Carson sidestepped a question about whether President Trump was right to claim that he has been the best president for black Americans since Abraham Lincoln.
"To get into an argument about who has done the most probably is not productive, but it is good to acknowledge the things that have been done," Carson told George Stephanopoulos on ABC's This Week on Sunday.
Carson instead played up Trump's track record on issues like criminal justice reform and funding for historically black colleges.
When pressed about how Trump's actions compare to those of Ulysses S. Grant, Dwight Eisenhower or Lyndon Johnson, Carson again deflected, saying all were "significant" and that it's an "important thing for us to acknowledge what has happened in the past."
Later in the interview, Carson said he was glad to hear that Trump decided to reschedule his rally in Tulsa, Oklahoma which was originally set for Juneteenth, the holiday commemorating the end of slavery in the United States.
But Carson declined to voice concerns about Trump's plan to accept the GOP nomination in Jacksonville, Florida on August 27, the 60th anniversary of 'Axe Handle Saturday,' when white men beat black anti-segregation protesters at lunch counters with axe handles.
Watch the video above, via ABC.