Coronavirus Makes Indoor Trump Rallies a 'Setup for Disaster,' Doctor Warns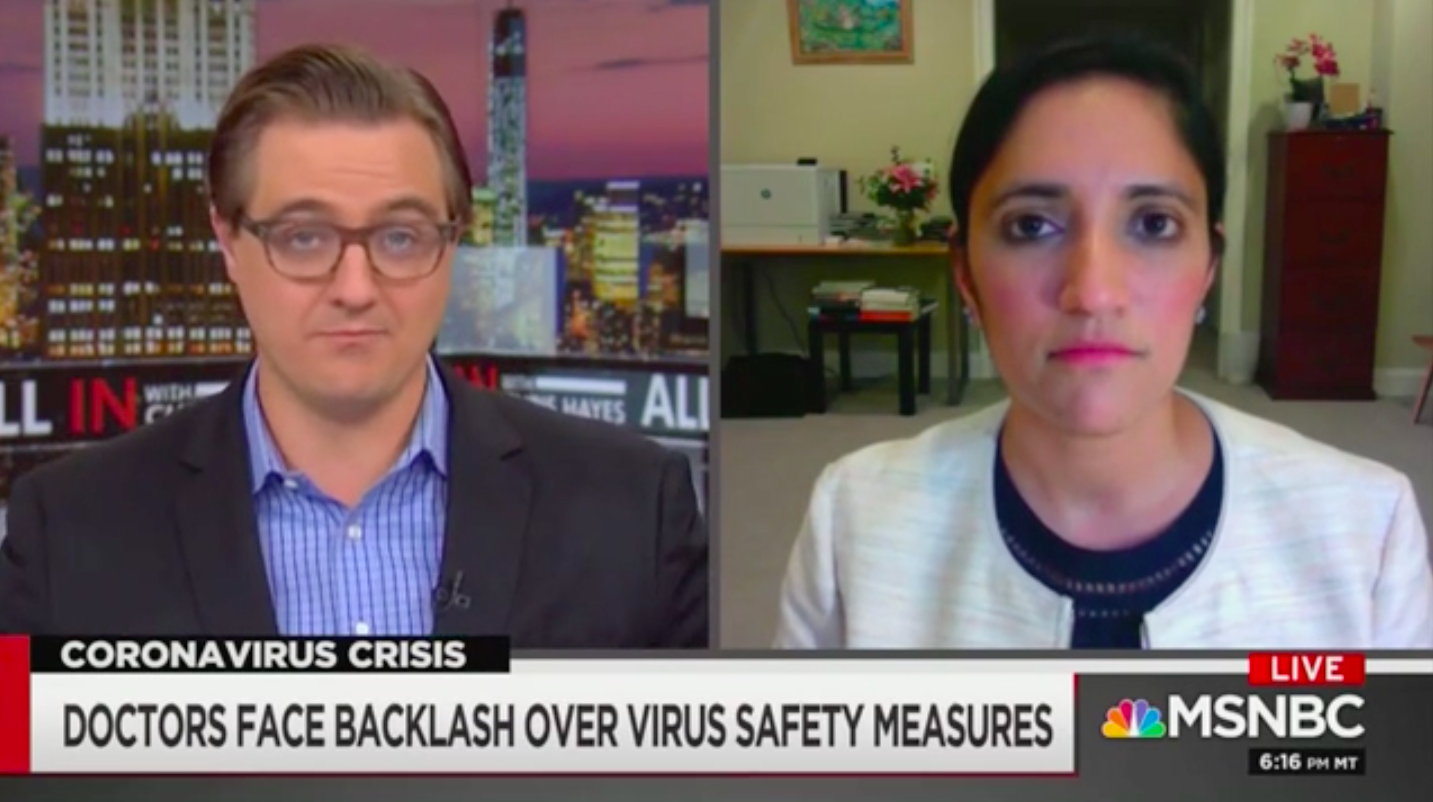 A former senior White House advisor warned about the danger inherent in rallies held by President Trump.
Dr. Kavita Patel told MSNBC's Chris Hayes on Friday that gatherings of that nature have the potential to become super spreader events.
"A packed indoor facility with people yelling and screaming and cheering next to each other without masks does sound like a worst case scenario for a super spreading event," Hayes said. "Is that a fair read of the signs?"
"Not only is it a fair read, but we have evidence that that's exactly how we are getting these super spreader events whether it's in a choir, in a church, at a party," Patel said. "We know that this is just a set-up for disaster."
Trump is scheduled to hold his first rally since early March next Saturday in Tulsa, Oklahoma. The event was initially planned for Friday the 19th — Juneteenth, the holiday commemorating the end of slavery in the United States.
Attendees of the rally must agree to a disclaimer saying they will not sue if they become infected following the event.
"By attending the Rally, you and any guests voluntarily assume all risks related to exposure to COVID-19 and agree not to hold Donald J. Trump for President, Inc.; BOK Center; ASM Global; or any of their affiliates, directors, officers, employees, agents, contractors, or volunteers liable for any illness or injury," the disclaimer reads.
Watch the video above, via MSNBC.