Jake Tapper Confronts Ben Carson on Trump Sharing Clip of Candace Owens Smearing George Floyd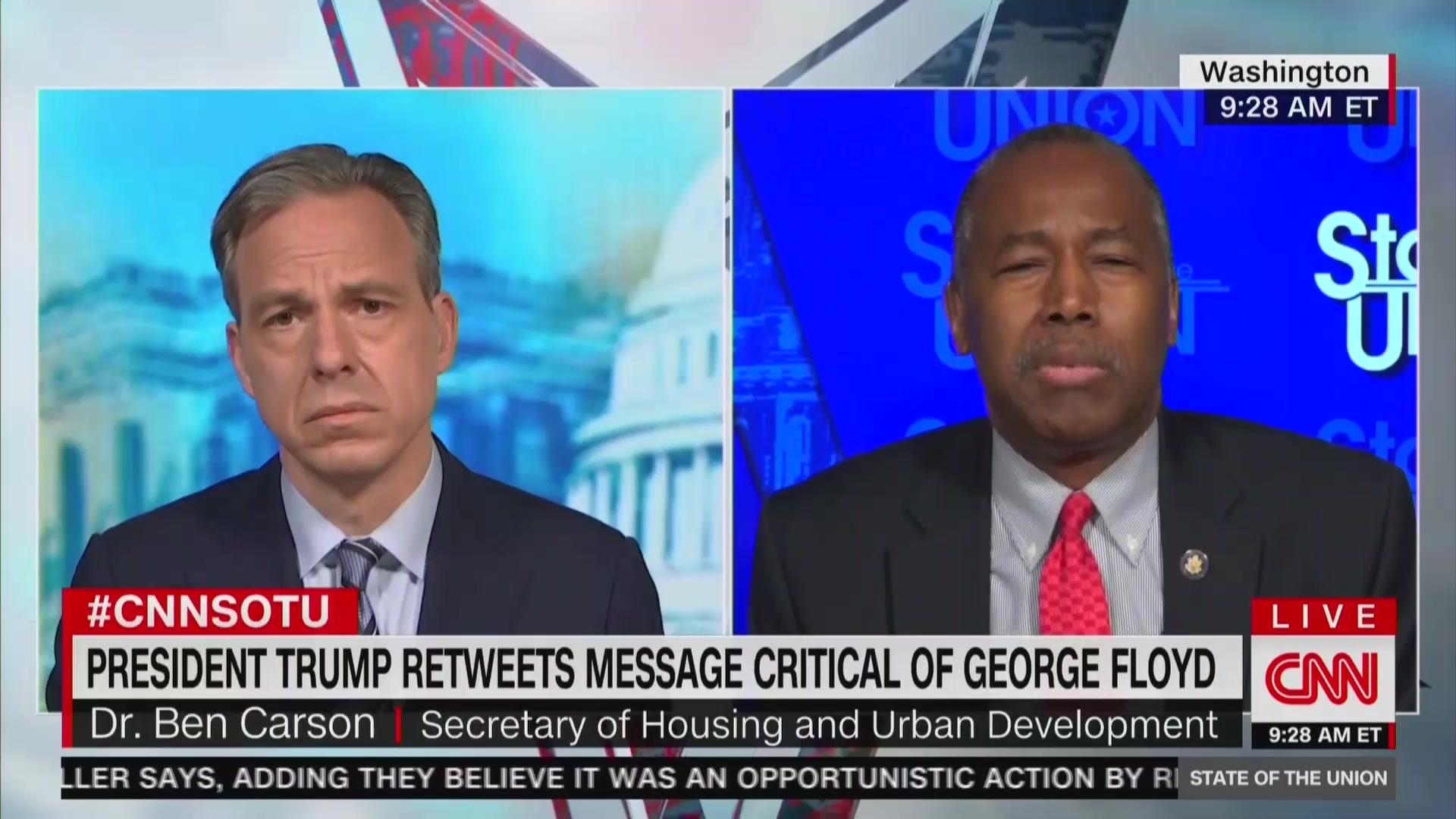 CNN anchor Jake Tapper repeatedly pressed Housing and Urban Development Secretary Ben Carson on Sunday over President Donald Trump amplifying right-wing attacks on George Floyd's character while the nation is gripped in social unrest over racism and police brutality.
"Doesn't it hurt the country and this idea we need to have dialogues and conversations and respect each other when the president is sharing and in some cases offering incendiary statements?" Tapper wondered aloud.
"I believe you're going to be hearing from the president this week on this topic in some detail," Carson asserted. "And I would ask you to reserve judgment until after that time."
Read the rest of the piece at The Daily Beast.
Watch the clip above, via CNN.