Ben Carson Says Problems Would Be Solved If Kaepernick, Other NFL Players Just Said They Love America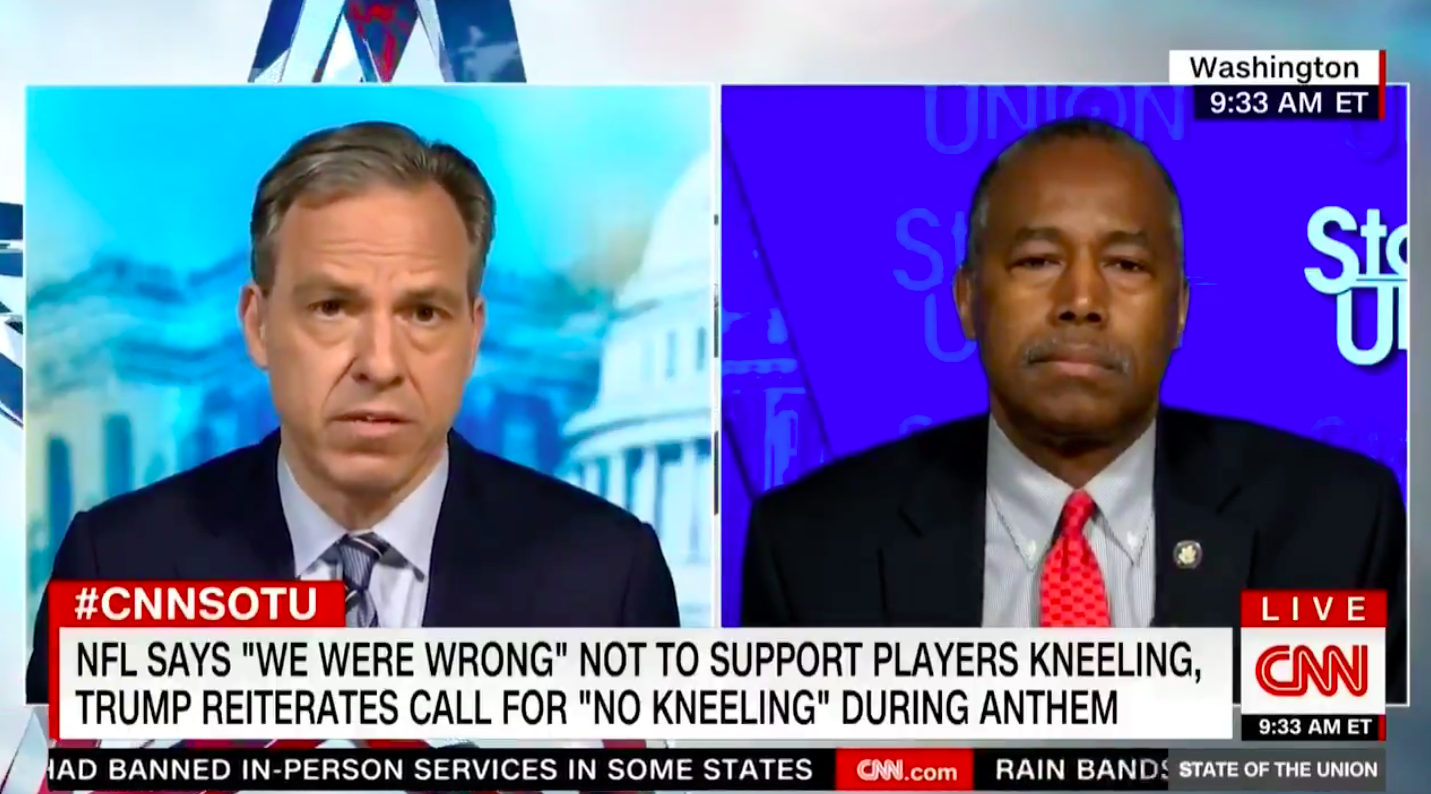 Secretary of Housing and Urban Development Ben Carson said he thinks he knows what would help solve issues involving police conduct and racial injustices in the nation: if those who kneeled for the national anthem just proclaimed their love for America.
Speaking to CNN's Jake Tapper on Sunday, Carson was asked about the NFL's recent admission that it was "wrong" to not support players who chose to kneel during the anthem.
"My personal feeling is if those players would come out and say, 'We love our nation, we are patriots, we love our flag, we honor the memory of those who died to give us our freedom, but we are protesting some of the brutality that has occurred and that's why we're doing this' — I think that would solve the problem, and I suggest that they do that," Carson said.
President Trump, meanwhile, reiterated his call for what he believes is the proper way to behave during the anthem, writing on Twitter that everyone "should be standing up straight and tall, ideally with a salute, or a hand on heart."
Watch the video above, via CNN.