Fox's Brian Kilmeade Suggests Trump Add 'In My Opinion' to Tweets to Avoid Fact Check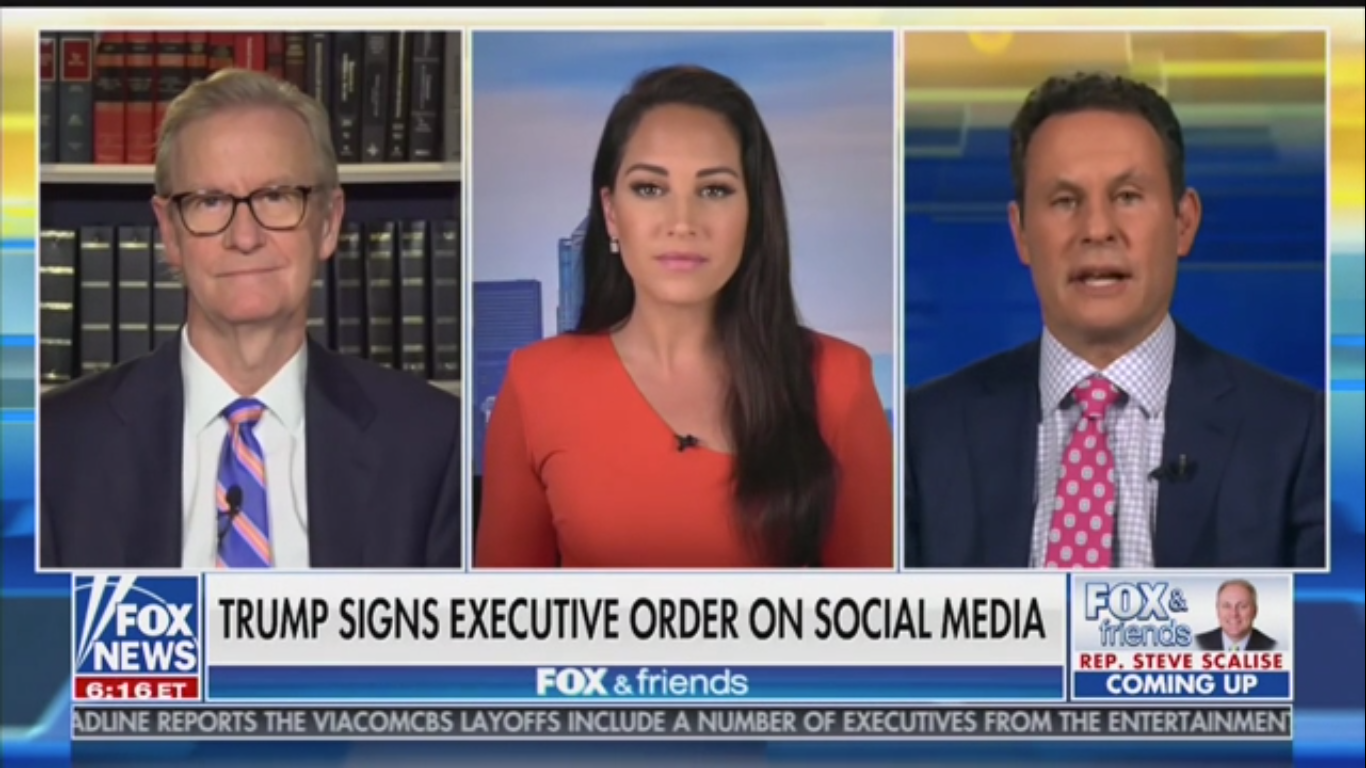 As the dispute between President Donald Trump and Twitter continues, Fox News' Brian Kilmeade had a suggestion for the President: make it clear that his tweets are opinions. The Fox & Friends host thought this might prevent fact checking.
Kilmeade spoke to Emily Compagno about the issue of Twitter flagging some of Trump's tweets.
"Could I tap into your legal background for a second?" Kilmeade said. "For example, let's say the President tweeted what he did yesterday he came out and he said what he said about the written ballots. About the mail-in ballots."
"What if he just said in my opinion, in my opinion, mail-in ballots would result in massive fraud. Would that make Twitter feel as though they have to put attachments in to push back on the President?"
"I mean, could he easily just add those couple of words? Because his followers don't care if it's his opinion."
Compagno praised Kilmeade's suggestion and joked that he must have gone to law school. In reality, Trump would still be subject to fact checking, while Twitter's exact policy on the matter is not clear.
Watch the video above, via Fox News.