Fox's Brian Kilmeade: George Floyd Protesters Shouldn't 'Put Cops' Lives in Jeopardy'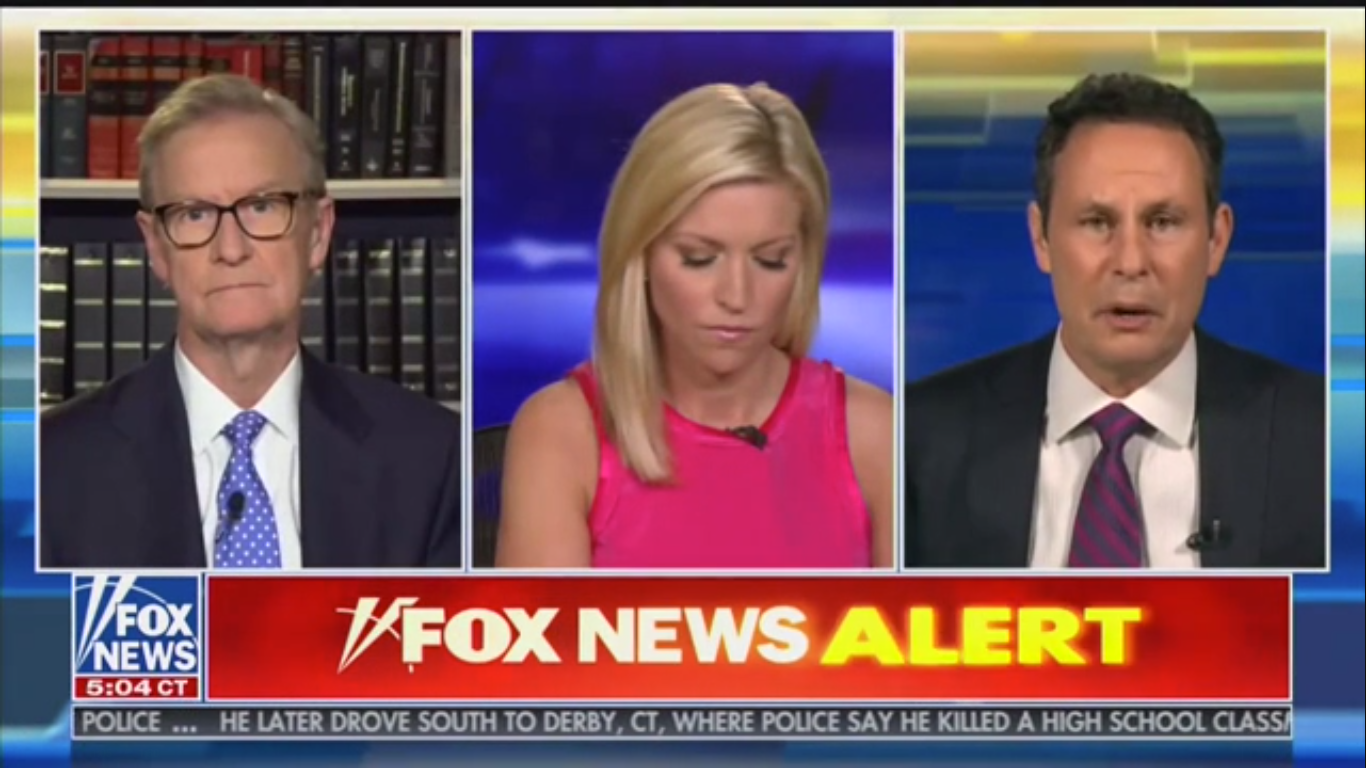 Fox News' Brian Kilmeade hit out at protesters in Minneapolis who have called for justice for George Floyd on Thursday. The Fox & Friends host said they shouldn't put police lives at risk and even suggested that the people who should be angriest about Floyd's death aren't African Americans but law enforcement.
"Ainsley [Earhardt], even though we don't know the whole thing, it's impossible to justify this behavior," Kilmeade said. "And I think about all the law enforcement that does the right thing every single day."
"And then I see something like this. And you want everyone to have due process but this is horrific. I see a guy that lost his life and he didn't do anything to justify this type of behavior. The nonchalant way in which the cop kept his food on his neck and the way no one stopped at this find horrific. And the people that should be angriest are law enforcement."
"And I look at Bernie Kerik last night. Why did he get here? Why did he keep leg on neck? The guy is crying out 'I can't breathe'. That's a former police chief. So no-one can defend his behavior."
"What I feel bad for the store owners, the Autozone guy, the cop that has his window busted out by a skateboard in Los Angeles. They had nothing to do with this. So don't put cops' lives in jeopardy because this seemingly horrific act… inexplicably horrific act by this officer out in Minneapolis."
As Kilmeade warned against putting police lives at risk, footage of protests in Minneapolis played on screen.
Watch the video above, via Fox News.