All 12 Jurors In Roger Stone Case Say They Feel Endangered by Right-Wing Attacks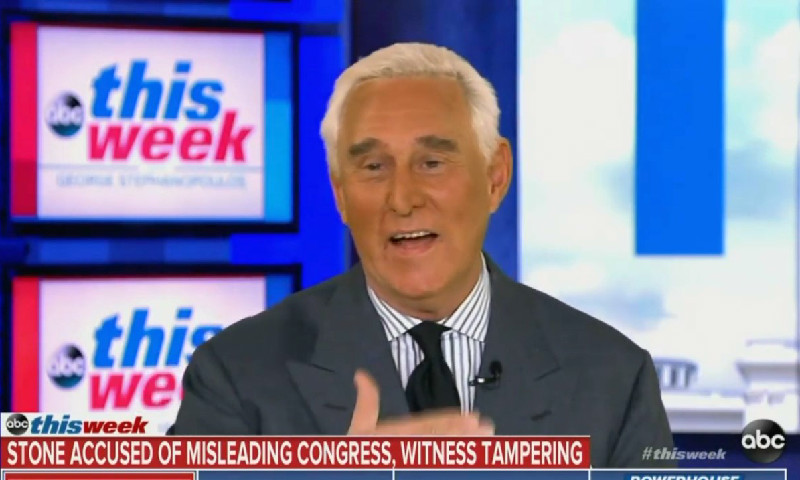 Each of the twelve jurors in the Roger Stone trial wrote statements this week claiming they feel harassed and do not want their private information released to the public, after President Donald Trump and some in conservative media criticized their conviction of the former Trump associate.
"It is intimidating when the President of the United States attacks the foreperson of a jury by name," one juror wrote, according to court filings obtained by CNN.
"I am frightened that someone could harm my family simply because I was summoned and then chosen to serve on the jury," wrote another.
The jurors are trying to prevent forms they filled out before the trial from being released. The forms include employment history and sensitive personal details.
Stone was found guilty last fall of lying to Congress and threatening a witness, and was sentenced in February to 40 months imprisonment. Around the time of the sentencing, Trump attacked the forewoman in the case, writing on Twitter that "there has rarely been a juror so tainted."
Judge Amy Berman Jackson on Thursday denied Stone's second request for a new trial, writing that his claim of bias in the jury pool was "often unmoored from facts." Stone has two weeks to appeal the ruling.