Giuliani's Conspiracy Theories Given Life by Russian Trolls Spreading Disinformation, Daily Beast Investigation Finds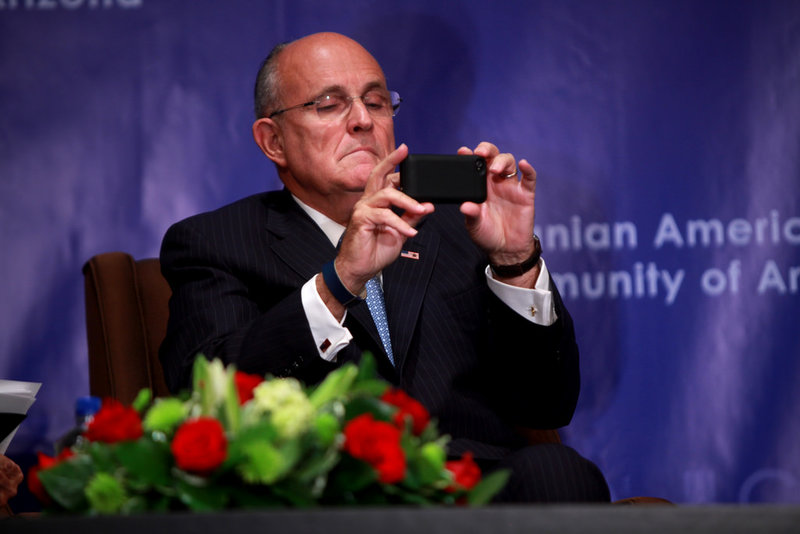 An investigation by The Daily Beast found suspected Russian government trolls hyping conspiracy theories about the coronavirus, Ukraine and Joe Biden, as well as attempting to meddle in European elections.
Several dozen online personas believed to be Kremlin-linked pushed at least 20 fake news articles across social media, according to the disinformation-tracking firm Graphika, with the goal being to inflame tensions between the U.S. and other nations.
From the article:
Trolls would set up one-time-use accounts at a handful of outlets in specific places—from obscure forums like the DebatePolitics and DefendingTheTruth to larger platforms like Medium and Reddit—and post articles and forgeries in broken English just minutes after creating their accounts.

The cluster of personas and articles identified by The Daily Beast date back through 2016. They add to a growing body of evidence that shows Russian information operations didn't stop after Moscow's interference in the last presidential campaign, but rather continued on, spreading to other countries. The trolls in this campaign forged letters and screenshots in an attempt to meddle in elections in Sweden and Latvia, touted Trump attorney Rudy Giuliani's Ukraine conspiracy theories, and tried to sow confusion about a former suspect in the leak of NSA hacking tools.
One fake story posted to Russian-language blogs and Reddit sought to blame the U.S. and Kazakhstan for the coronavirus outbreak because of a U.S. nonproliferation agreement in the country.
In December 2019, Russian-linked trolls also spread an article falsely claiming that Democrats colluded with a former KGB officer in the 2016 election. The trolls "relied on the conspiracy theorizing of Rudy Giuliani and the Trump-cheering cable news channel OANN to push their story," the investigation found.
Giuliani, President Trump's personal attorney, spent some time during the impeachment proceedings last fall and winter fumbling around in Kyiv making a documentary series on OANN about an alleged conspiracy between Democrats and Ukraine.
Lately, Giuliani has been advocating for the anti-malarial drug hydroxychloroquine as a potential treatment for the coronavirus.