McConnell Blames Impeachment for Trump's Delayed Coronavirus Response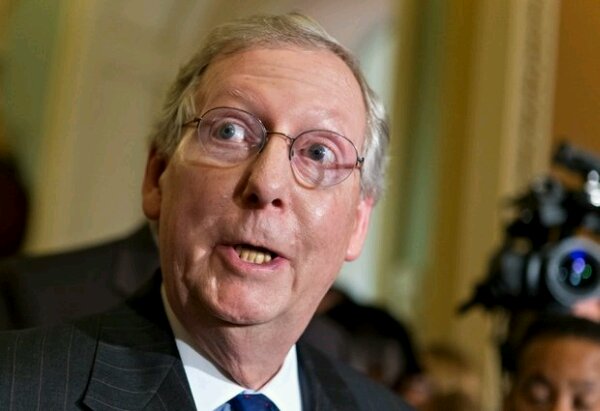 Senate Majority Leader Mitch McConnell (R-KY) on Tuesday cited the impeachment trial of President Donald Trump this winter as a reason for the federal government's lackluster handling of the coronavirus outbreak.
McConnell, speaking on Hugh Hewitt's radio show, lamented how "we were tied down in the impeachment trial."
"I think it diverted the attention of the government, because everything every day was all about impeachment," he said.
Trump, who was acquitted by the Senate on February 5, did not declare a national emergency to address Covid-19 until March 13. In that time, he repeatedly downplayed the virus and ignored the National Security Council's guide on how to handle a pandemic.
Several governors, meanwhile, have criticized the Trump administration's failure to provide enough test kits.
Nevertheless, McConnell insists that Trump is managing the crisis "very, very well."
"I think he'll keep it up, and I'm proud of the way he's been handling it," McConnell said.