Aircraft Carrier Captain Pleads for Help As More Than 100 Sailors Diagnosed With Coronavirus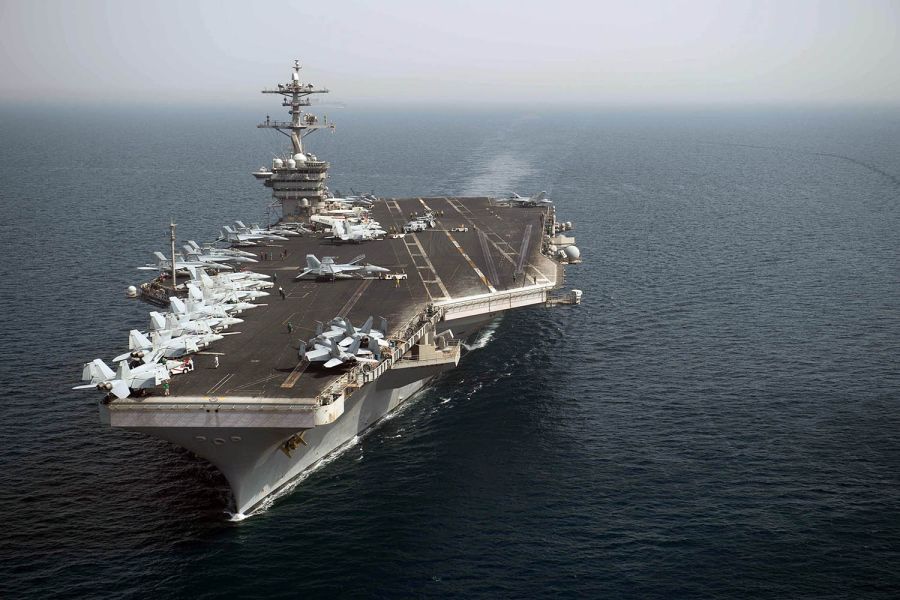 The captain of a nuclear aircraft carrier has pleaded with the U.S. Navy for assistance in handling a growing outbreak of Covid-19 on his ship. More than 100 sailors on board the aircraft carrier Theodore Roosevelt now have the disease and is docked at Guam.
Captain Brett Crozier sent a letter to the Navy on Monday asking for help in isolating his crew in the hope of limiting infections and possible deaths. The ship has a crew of 4,000 and the first cases of Coronavirus were diagnosed on board last week.
"This will require a political solution but it is the right thing to do," Crozier wrote.
"We are not at war. Sailors do not need to die. If we do not act now, we are failing to properly take care of our most trusted asset — our Sailors."
Crozier explained that conditions on board made following social distancing guidelines practically impossible.
"Due to a warship's inherent limitations of space, we are not doing this," he said. "The spread of the disease is ongoing and accelerating."
"Removing the majority of personnel from a deployed U.S. nuclear aircraft carrier and isolating them for two weeks may seem like an extraordinary measure," he wrote. "This is a necessary risk."
"Keeping over 4,000 young men and women on board the TR is an unnecessary risk and breaks faith with those Sailors entrusted to our care," Captain Crozier said.