Nevada Sen. Cortez Masto Is Reportedly One of Biden's Top Three VP Picks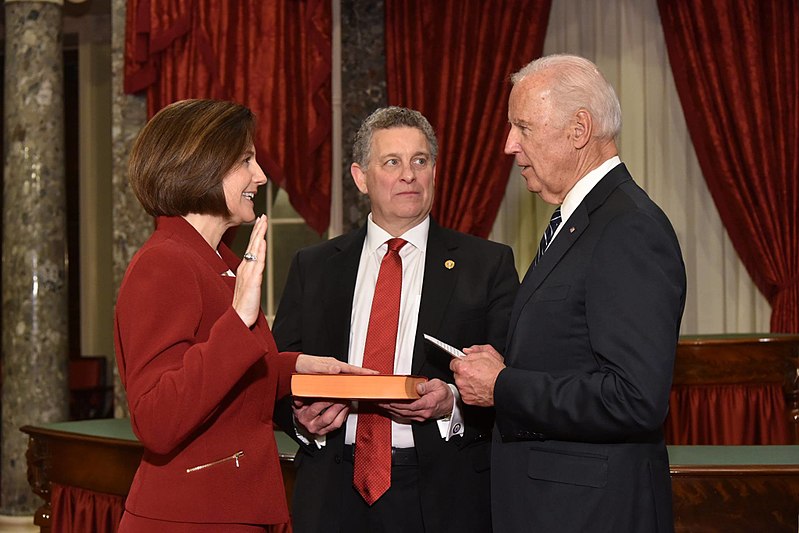 Former vice president Joe Biden told former Nevada senator Harry Reid that Sen. Catherine Cortez Masto (D-NV) is on his shortlist for running mates if he were to claim the Democratic nomination.
Biden mentioned Cortez Masto as a "top three" pick during a meeting with Reid last week, Mediaite reports. The two have reportedly been talking regularly since the Nevada caucus in February.
Biden, who currently leads Sen. Bernie Sanders (I-VT) in the delegate race, said "he really likes and respects [Cortez Masto], appreciates her intellect and leadership, and the history she made as the first Latina U.S. senator," someone close to his campaign said. Before replacing Reid in the Senate in 2017, Cortez Masto was Nevada's attorney general from 2007 to 2015.
Advocates for Cortez Masto within the party argue that she has the ability to increase the overall margin of victory for Biden among Latinos, which could be crucial in a handful of  battleground states.