Tapper Confronts FEMA Chief on Shortage of Medical Supplies: This 'Doesn't Fill People With Confidence'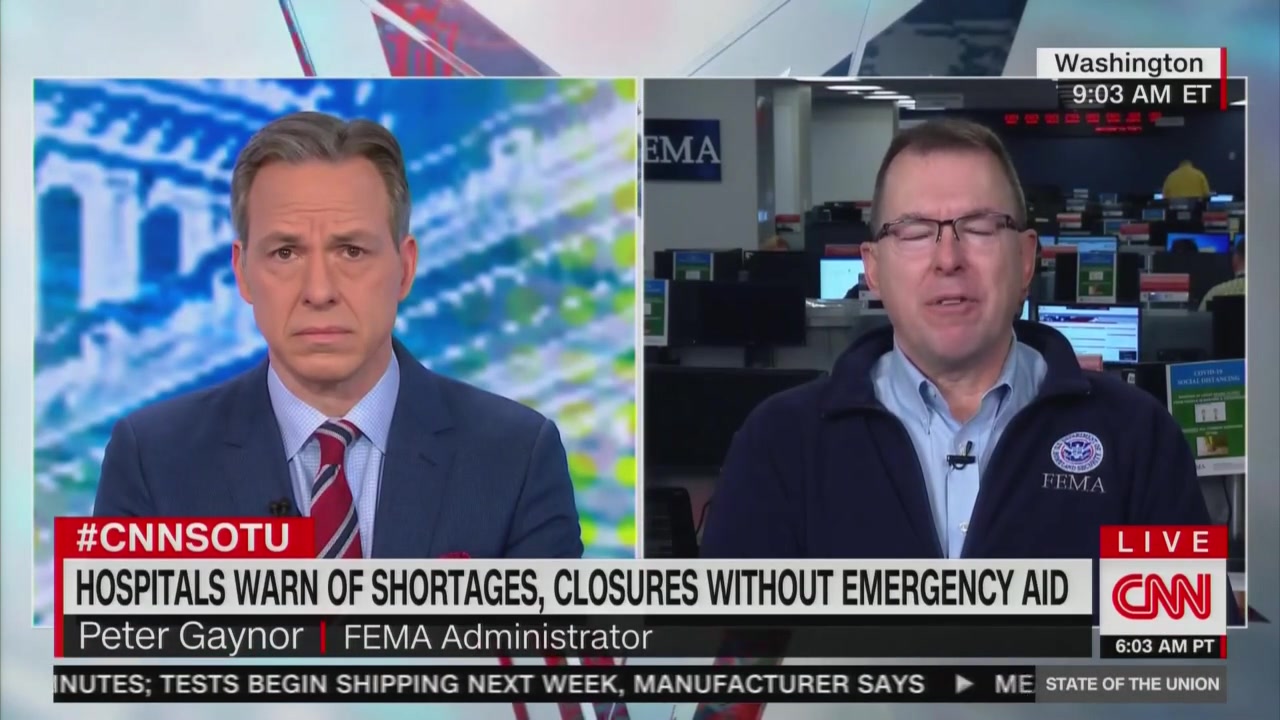 CNN anchor Jake Tapper repeatedly confronted FEMA Administrator Peter Gaynor on Sunday morning over the shortages of masks and other safety gear hospitals across the nation are facing amid the coronavirus crisis, explicitly noting that Gaynor's answers don't elicit confidence.
"I can't give you a rough number," Gaynor admitted. "I can tell you that it's happening every day. My mission is operational coordination of all these things and that's my focus. Whether it's supplies, vents, you name it, we're finding it, identifying it and shipping it to those who have requested it."
The CNN anchor, meanwhile, noted that the "inability of the federal government to give a number in terms of masks alarms people" and makes them believe that masks aren't being shipped.
"I'm not saying that that's the case, but without a number, that doesn't fill people with confidence," Tapper added.
Read the rest of the piece at The Daily Beast.
watch the clip above, via CNN.