Michigan Governor: 'We'd Be in a Stronger Position Now' Had the Federal Government Acted Sooner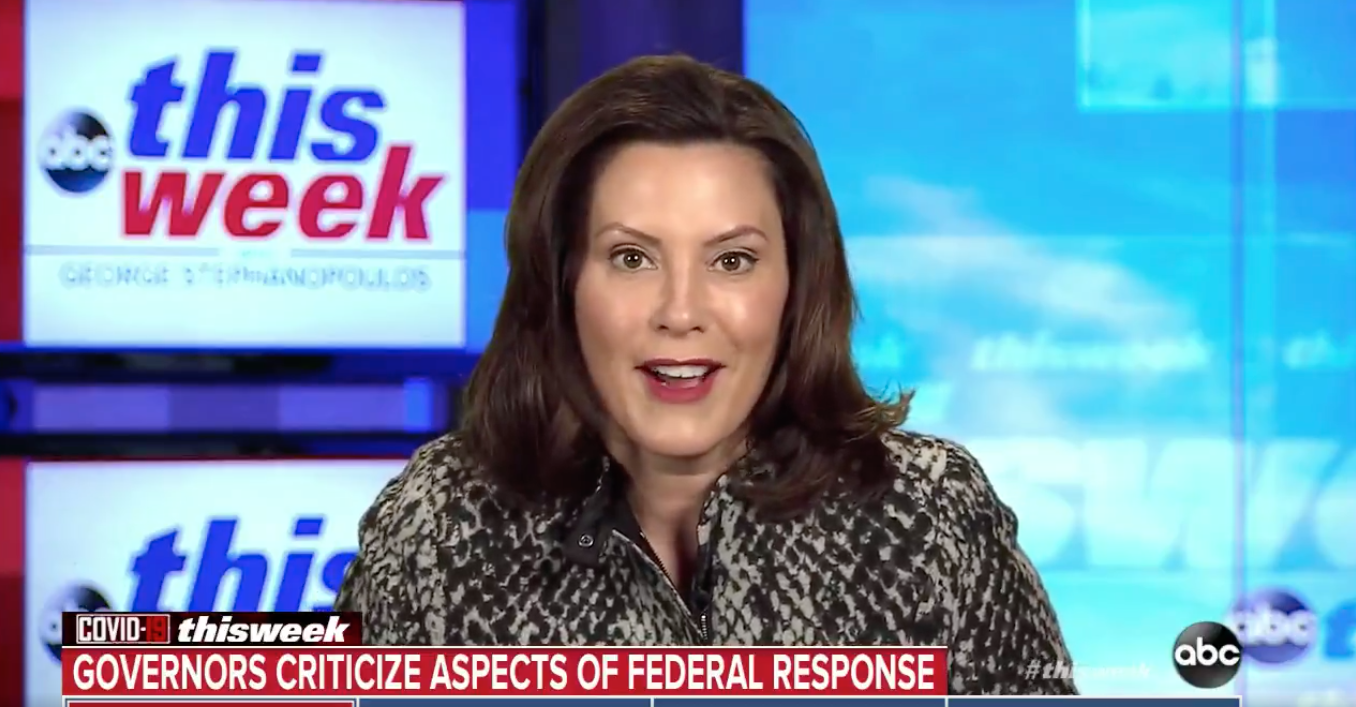 The governor of Michigan on Sunday critiqued the federal government's response to the coronavirus pandemic, pointing out that the Trump administration could have but failed to act sooner.
Appearing on ABC's This Week, Gretchen Whitmer said that the country would "be in a stronger position now" had the administration not initially downplayed the threat the virus posed.
"I can't afford to have a fight with the White House, but the fact of the matter is at some point we're going to have to analyze where all the failures were," she said. "Lives will be lost because we weren't prepared."
Whitmer said her state doesn't have enough test kits, and because of that, they don't have the best data to make decisions. "We will continue to be aggressive," she maintained, "but we need the federal government to get us those test kits."
"We need clear directive and guidance from the federal government," Whitmer continued, "and frankly a patchwork strategy of each state doing what they can, you know, we'll do it if we have to, but it would be nice to have a national strategy."
Watch the video above, via ABC.