Diamond and Silk: If Democratic 'Lady Candidates Think That Their Party Is Sexist, Why Are They Supporting a Sexist Party?'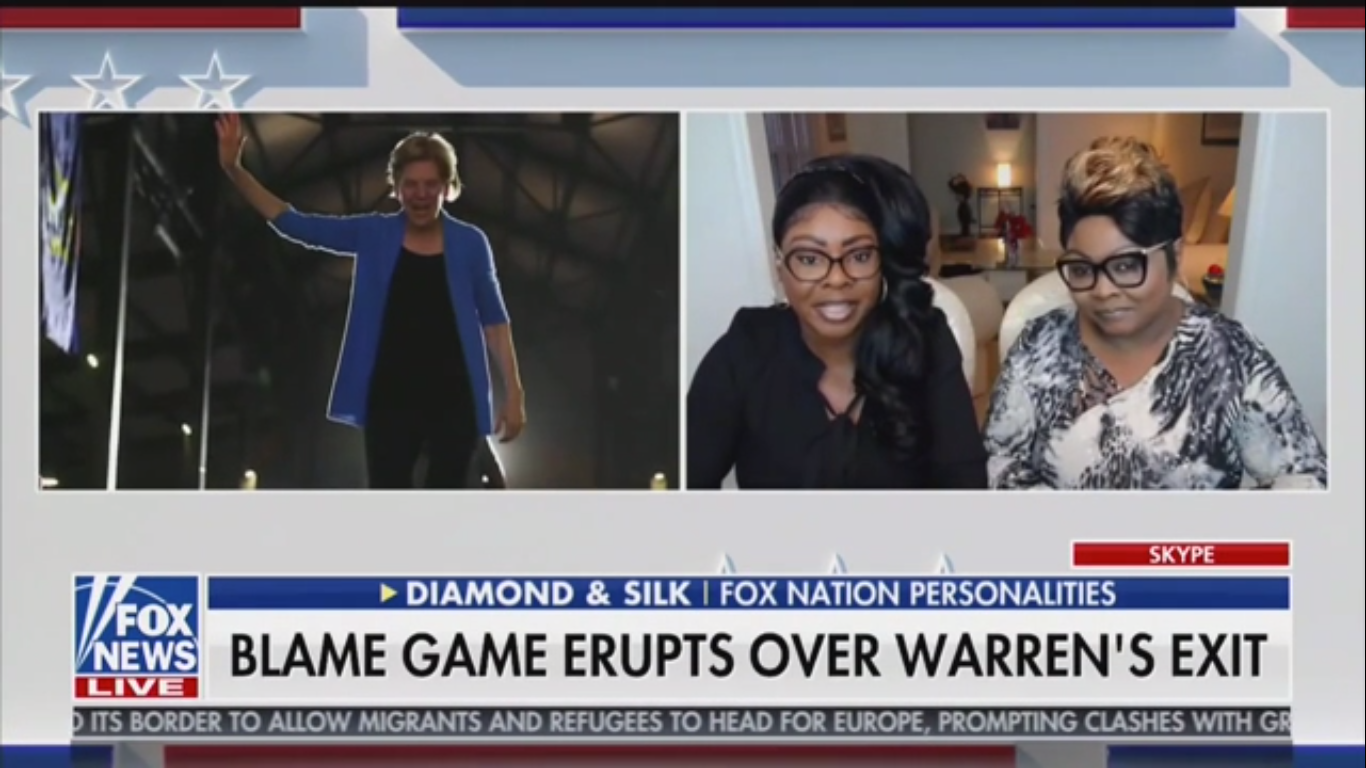 Conservative duo Diamond and Silk (Lynnette Hardaway and Rochelle Richardson) weighed in on Friday on Senator Elizabeth Warren's presidential bid. The Fox Nation personalities dismissed any suggestion that sexism had played a role and took aim at female Democrats.
"Let me just say this here. It's not about sexism. Elizabeth Warren was a flawed candidate who told lies," Hardaway told Fox & Friends.
"That's right," Richardson agreed.
"And when that one lie didn't work, she would tell another lie and call it a plan," Hardaway went on. "It has nothing to do with sexism, racism, misogyny. This was all about Elizabeth Warren."
"Her personality and her being a fake, a fraud and a phony. And the American people could see right through it."
"Here's the funny thing," Richardson chimed in. "If all of those candidates, those lady candidates think that their party is sexist, why are they supporting a sexist party?"
"It's a good question," Fox & Friends host Steve Doocy said.
Watch the video above, via Fox News.