Trump-Friendly OANN Sued for Racial Harassment from Host, CEO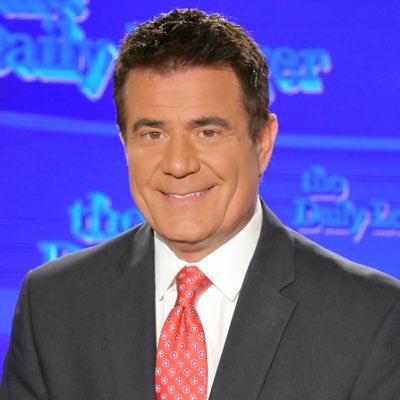 A former guest booker for the right-wing cable news channel OANN is suing the company after a physical altercation with chief executive Robert Herring Sr led to his firing.
Herring testified during a jury trial Thursday in California Superior Court that the altercation began after he believed Jonathan Harris was deleting files from his work computer. It was after this episode that he fired Harris, he said.
Harris's complaint, filed in July 2018, seeks damages for alleged racial harassment and discrimination, retaliation and "intentional infliction of emotional distress."
OANN anchor Graham Ledger figures prominently in the suit. During production meetings, "Ledger would regularly berate, demean and verbally abuse Plaintiff on account of Plaintiff's liberal political views, and Plaintiff's opinions and perspectives as an African-American male," according to the lawsuit. "None of Plaintiff's three fellow producers on The Daily Ledger were ever subjected to verbal abuse or harassment on the basis of their opinions. Plaintiff was the sole African-American producer on the show."
Additionally, the suit claims, "Ledger made blatantly racist comments about people of 'non-Caucasian' races."
Patrick Nellies, the attorney representing Ledger, Herring, and the channel's parent company, Herring Networks, "said the feud between Harris and Ledger didn't stem from race, but from Harris' poor job performance," the San Diego Union-Tribune reported.
Harris disagrees. "Regardless of whether it's conservative or not conservative, anyone who's in the workplace should not be treated differently because of one's race," his lead attorney, Rodney Diggs, told The Daily Beast.
Herring, according to the lawsuit, told Harris that he "had come to realize that he held racist beliefs and opinions about African-American people and other minority groups." This caused Harris to "feel intimidated and distressed about working in an environment where more than one of his superiors had openly made racist statements about African-American people."