Producer for Fox's Lou Dobbs Cited Maria Bartiromo's 'Lower Ratings' While Competing for Trump Admin Interview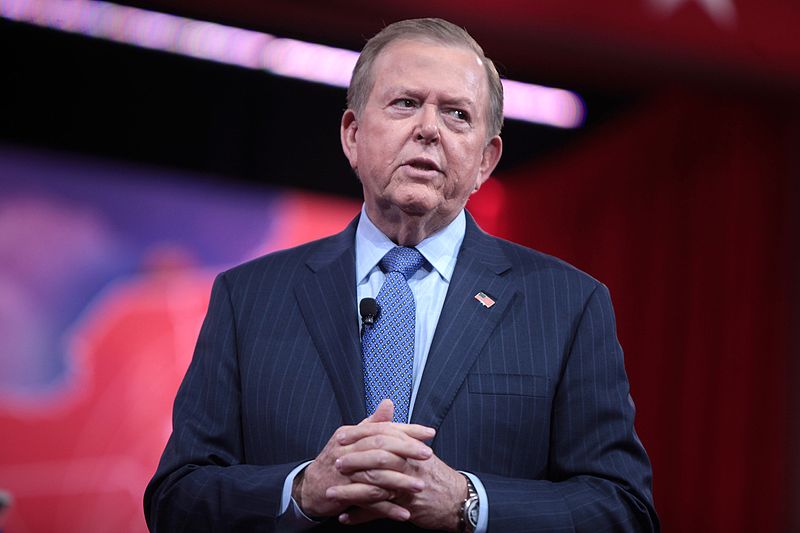 Competition between Fox personalities for interviews with Trump administration officials is fierce, according to new emails obtained by the Hollywood Reporter. In particular, a producer for Fox Business' Lou Dobbs went so far as to mention his Fox colleague Maria Bartiromo's lower ratings.
The producer was trying to secure an interview with then Treasury Secretary Steve Mnuchin when he made the remark in an email to Mnuchin's spokesman.
"Secretary Mnuchin next week you think?" the producer wrote. "He is doing Maria Bartiromo you know — much lower ratings than us and I say this in an endearing way."
"I just want to make sure he is reaching ALL of the commuters from the Trump train! :)" the producer said.
A month after this email, then Treasury spokesperson Tony Sayegh wrote to the producer: "You guys are next!!!!! we love LOU!!!!"
In June 2017, the producer wrote: "My dearest Tony! I see [Mnuchin] is doing Varney tomorrow. I am hurt! I really really need him for Lou." She then added, "Thank God, I just asked someone from [Stuart Varney's show] and they said he won't be doing their show. That's great news."
The revelation that Lou Dobbs' producer was actively competing with another Fox Business show for access to a Trump administration official offers a rare insight into the internal politics of the pro-Trump network.
The emails also reveal competition between Bret Baier and Chris Wallace, involving an interview cancellation and the Treasury Department attempting to make good with Baier.