Sen. Durbin: If Trump Is Impeached, The Senate Is Also On Trial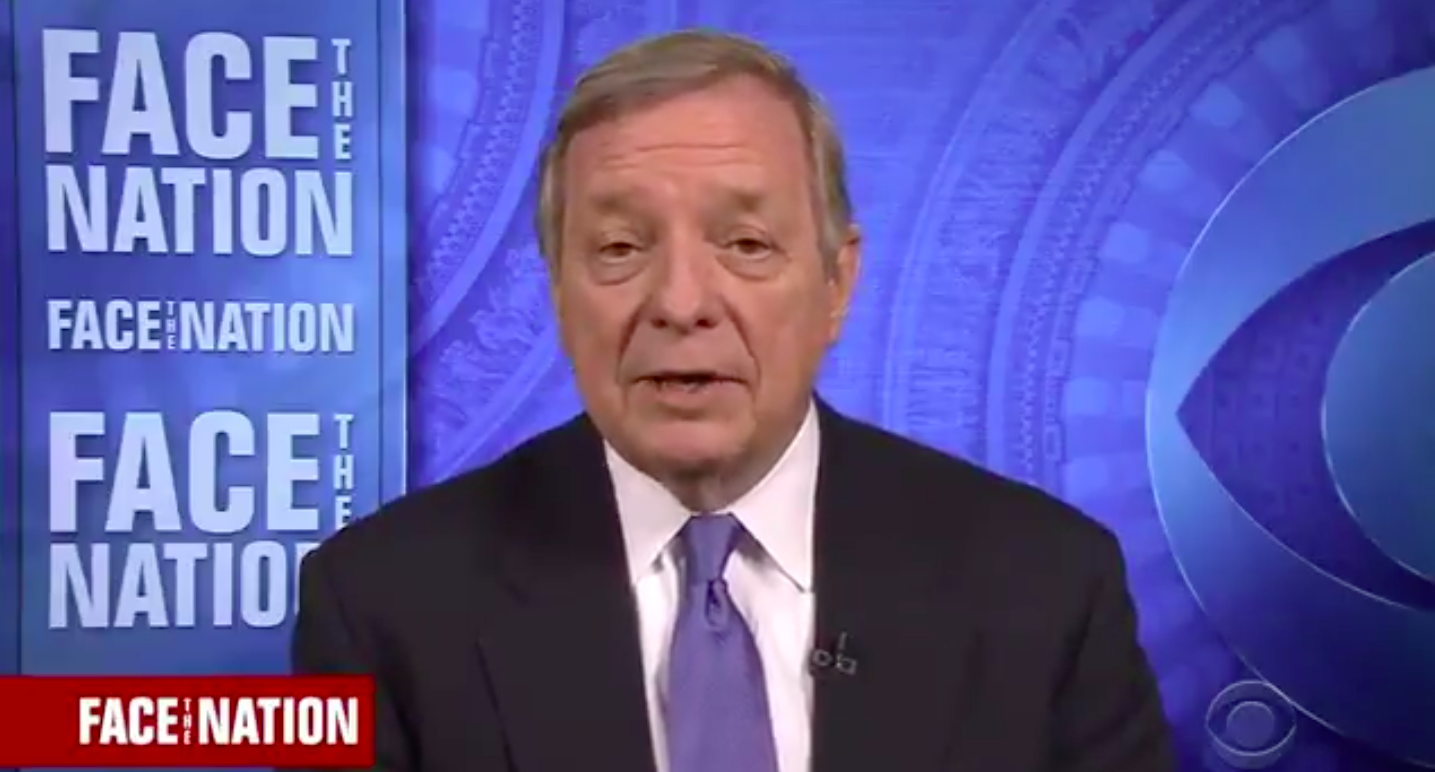 Sen. Dick Durbin (D-IL) had stern words for his Republican colleagues ahead of a potential impeachment trial.
"It isn't just the president who's on trial in an impeachment proceeding," the number two Senate Democrat said on Face the Nation. "The Senate is on trial. And we have a constitutional responsibility."
Durbin called out Senate Majority Leader Mitch McConnell (R-KY) for commenting that there is "no chance" Trump is convicted and that he would be taking cues from White House lawyers.
"I hear people like Senator McConnell talking about the fact that he sat down with the folks at the White House," Durbin said. "He's already made his decision even before he's taken his oath to promise impartial justice."
Durbin urged those on the other side of the aisle to not rush through the process and to make the proceedings fair to both sides.
"What it boils down to is we may interfere with some tee times here, but we ought to really stand up for the demeanor, the history, and the traditions of the Senate in terms of doing this in the proper way."
Watch the video above, via CBS.