Comey Admits 'I Was Wrong' to Fox News: Horowitz Was 'Right' on Errors of FISA Process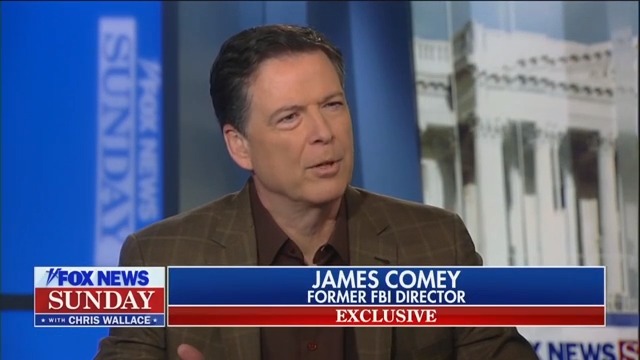 Former FBI Director James Comey admitted he was "wrong" on Sunday morning, noting on Fox News Sunday that the recently released Justice Department inspector general's report on the launch of the Russia probe did find there were "significant errors" in the FISA warrant applications on a former Trump campaign aide.
"17 significant errors in the FISA process and you say that it was handled in a thoughtful and appropriate way?!" Wallace pressed.
"He's right, I was wrong," Comey answered. "I was overconfident as director in our procedures."
Wallace, meanwhile, continued to hold Comey's feet to the fire, telling the ex-FBI head that he made it "sound like you're a bystander, an eyewitness" during the launch of the investigation, adding: "You were the director of the FBI while a lot of this was going on, sir!"
Read the rest of the piece at The Daily Beast.
Watch the clip above, via Fox News.