British Prime Minister Asks Trump Not to Intervene in His Country's Election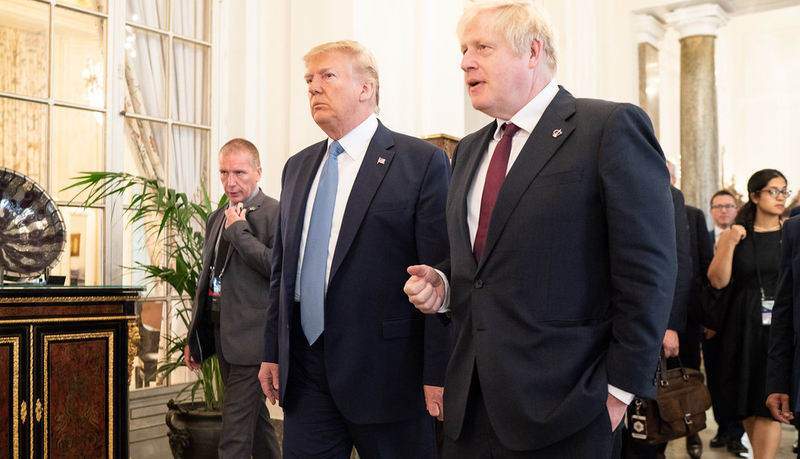 British Prime Minister Boris Johnson doesn't want President Donald Trump to intervene in the upcoming UK general election, despite their reportedly good relationship. Britons will go the polls o 12 December in a crucial vote on the country's future.
"When you have close allies like the US and UK the best thing is for neither side to be involved in each other's election campaigns," Johnson said ahead of a NATO summit next week. Trump will visit the UK for the summit and there are reports that Johnson is worried about the optics.
Johnson's Conservative Party currently leads the opposition Labour Party by about 10 points in most polls, but this already risks not winning an overall majority in parliament. Some reports suggest that the Conservatives don't want Johnson pictured with Trump next week.
This may unavoidable, however. The U.S. and UK are key allies and it would be highly unusual not to take a photo at a NATO summit. At the very least, Johnson could avoid having Trump personally intervene in the election. The President's silence on the matter would suffice.
However, Trump has weighed in to British politics before. In 2016, he supported the Brexit vote that led then Prime Minister David Cameron to resign. Trump is widely unpopular in the UK and Johnson does not want to be associated with him this close to an election.
Even a slight drop in support could prevent the Conservatives from winning unchallenged control of parliament and a recent controversy about American involvement in the National Health Service hasn't helped their chances.