Maddow Beats Hannity Head-to-Head Monday Night, Leads Cable News Ratings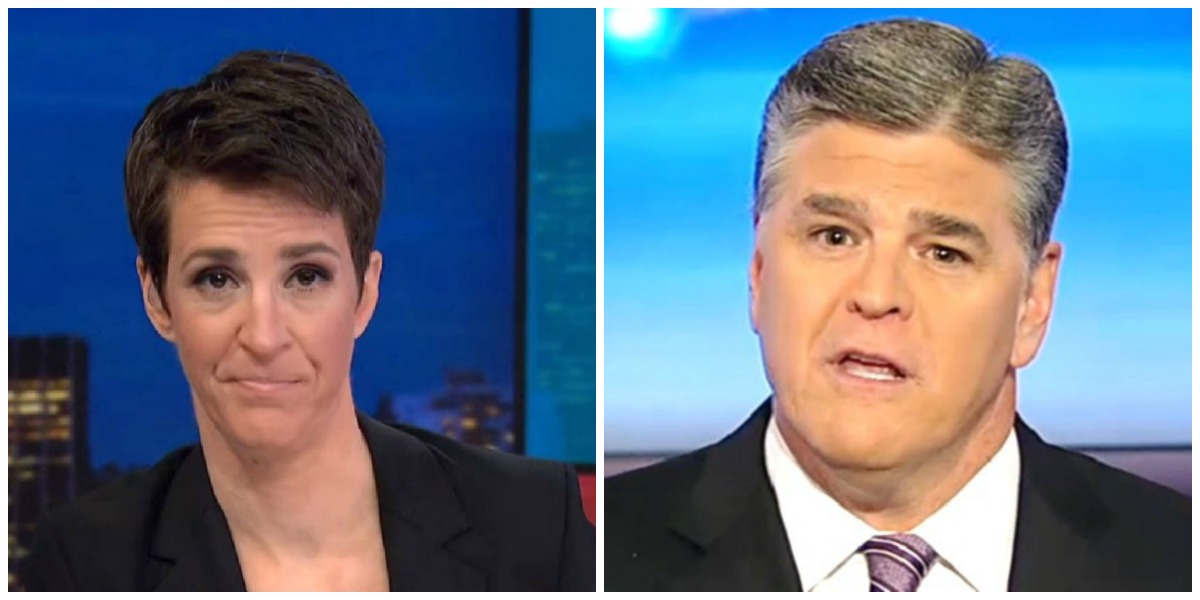 The night before another public impeachment hearing, MSNBC's The Rachel Maddow Show was the most-watched show in cable news for the second day in a row, beating ratings champ Fox News' Hannity head-to-head.
According to Nielsen, Maddow led cable news across the board with 3.393 million total viewers and 593,000 in the key 25-54 demographic.
Hannity, which airs opposite Maddow at 9 PM, placed second overall in total viewers (3.327 million) and fourth in the demo (486,000).
Fox's Tucker Carlson Tonight took fourth place in total viewership (3.189 million) and second in the key demo (508,000). Fox News panel show The Five, which airs at 5 PM, pulled in big numbers on Monday, finishing third in both the demographic (498,000) and overall audience (3.194 million).
In the 8-11 PM primetime hours, Fox News led in both total viewership (3.006 million) and the demo (447,000). MSNBC averaged a demo audience of 428,000 and 2.626 million viewers overall. CNN pulled in 1.230 million total viewers and 316,000 in the 25-54 metric.
The most-watched show on CNN was Cuomo Prime Time, which drew 1.287 million viewers overall. Anderson Cooper 360 led the network in the demo with 343,000.