Fox's Steve Doocy Defends Joy Behar: TV Hosts Shouldn't Be Fired for Their Opinions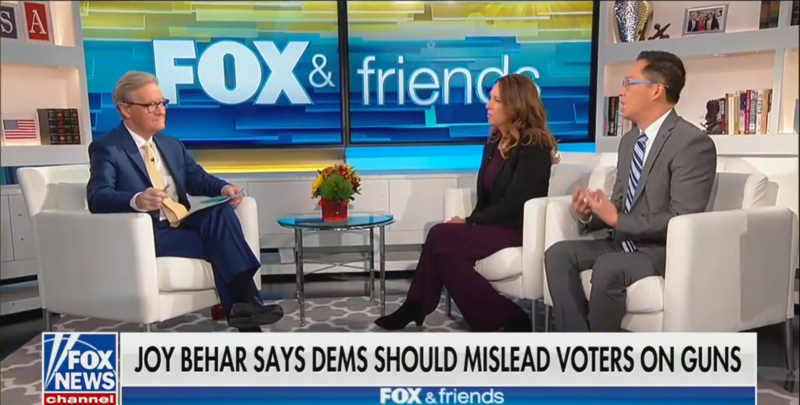 Fox & Friends' Steve Doocy has defended The View's Joy Behar following her suggestion that Democrats mislead voters on gun confiscation. On Wednesday's show, Doocy pushed back against guest Chris Cheng, who called on ABC to fire Behar.
"They should not tell everything they're going to do," Behar had said. "Like, if you are going to take people's guns away, wait until you get elected and then take the guns away. Don't tell them ahead of time!"
Cheng and another guest, Diana Muller, both strongly criticized Behar but Doocy offered a mild defense of her, perhaps realizing his position as a host on one of Fox News' most popular shows. Fox & Friends is very opinion heavy and frequently misleads viewers.
"ABC should terminate her. You can't be promoting candidates lying and then bait and switch," Cheng said.
"I will give Beto one thing: at least he was honest about what he intended to do. But Joy Behar, she should be gone. We can't have politicians lying to the American people. It's just flat out wrong."
"Well, she's not a politician," Doocy said. "She is a TV host and she is paid to give her opinions and that's her opinion. So there you go."
Watch the video above, via Fox News.