Justice Department Opening Criminal Inquiry into Russia Investigation: Report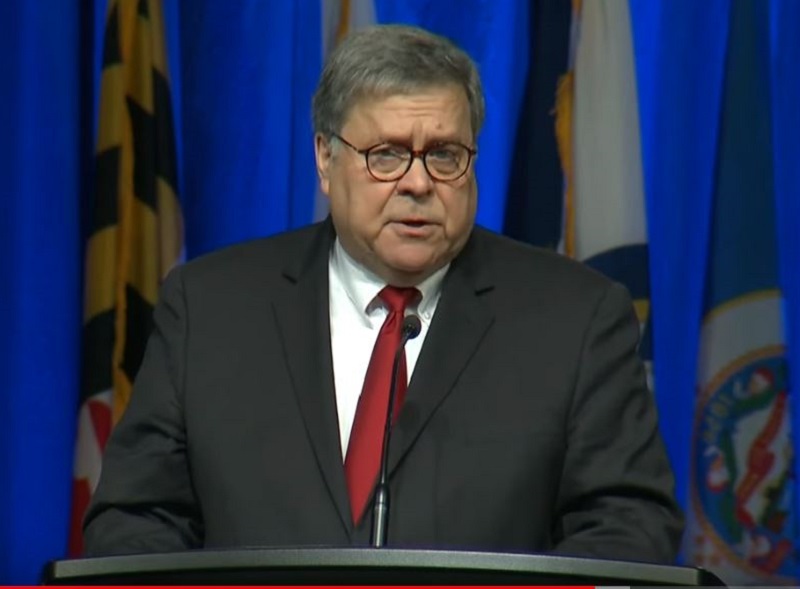 The Justice Department has launched a criminal inquiry into the origins of its own Russia investigation, the New York Times reports.
Overseen by Attorney General Bill Barr, what had been an administrative review since May is now a criminal investigation. This enables prosecutor John Durham to issue subpoenas for documents and witness testimony, to impanel a grand jury and to file criminal charges.
The Russia investigation, led by Special Counsel Robert Mueller, concluded in April with the release of the Mueller Report. The special counsel ultimately found insufficient evidence of a criminal conspiracy on the part of the Trump campaign with the Russians but that it welcomed and expected to benefit from election interference.
Since the special counsel was appointed in May 2017, the Russia investigation has been an incessant target of the president, who believes it was an illegal "witch hunt" orchestrated by partisans to delegitimize his election. House Democrats are currently looking into whether Trump's pressure on Ukraine to investigate unsubstantiated theories about the Russia inquiry can be considered an abuse of power.
Critics see the move as alarming indicator of President Trump's willingness to deploy the Justice Department to launch attacks against whomever he perceives as a threat during the impeachment inquiry.
Barr, notably, had criticized the special counsel's investigation even before assuming his current position, sending an unsolicited memo to the Justice Department in which he wrote that the obstruction of justice inquiry was "fatally misconceived."