'Morning Joe' Guest: 'I Wonder Which Side of the Lynching' Lindsey Graham Was Talking about 'Since He's from South Carolina'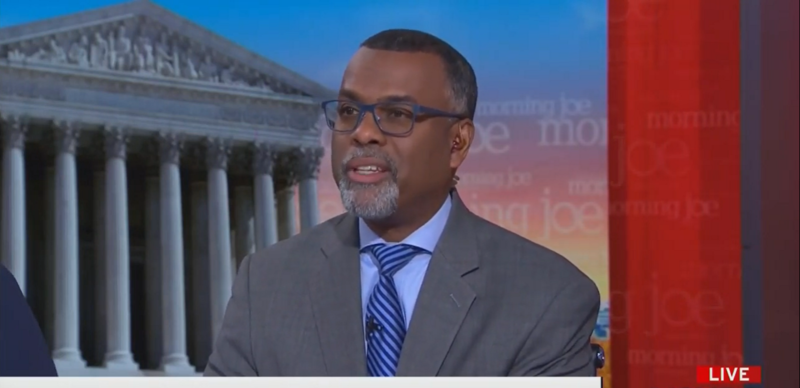 Professor of African American Studies Eddie Glaude Jr. wondered what aspect of lynching Republican Senator Lindsey Graham was referring to when he said that African-Americans wouldn't be offended by his use of the term. Glaude told MSNBC's Morning Joe that he was tired of people playing fast and loose with the history of lynching.
"I think lynching is being seen as somebody taking the law in their own hands and out to get somebody for no good reason," Graham said on Tuesday following a tweet from President Donald Trump calling impeachment 'lynching'.
"I wonder which side of the lynching is he talking about, that's what I'm thinking about since he's from South Carolina, who was doing what and who was receiving what?" Glaude said.
"And look, in the context of this, just a few days ago the state of Mississippi had to put up a bulletproof memorial of Emmett Till who was lynched because the memorial in Glendora, Mississippi was being shot up every day."
"John Chaney's memorial, constantly, grave site constantly defamed, constantly attacked, graffitied and the like. Our country is profoundly sick when it comes to the issue of race, and when we see politicians, whether deliberately or not invoking that history for political ends and political purposes, it deepens our illness. It fundamentally deepens our sickness. So we need to dismiss it. We need to decry it. We need to denounce it, and understand Donald Trump for who he is."
"It's also a gauge. The worse racism that he projects, the worst things must be for him," host Mika Brzezinski said.
"The last thing I would say is that at a deep personal level, I am sick and tired of the country playing fast and loose with our dead. We have to do more, and so I invite everybody to go down to Montgomery and visit the lynching memorial to see what we have done," Glaude said.
Watch the video above, via MSNBC.