Fox's Geraldo Rivera: Trump Should 'Comp Those Rooms' at His Resort for the G7 Summit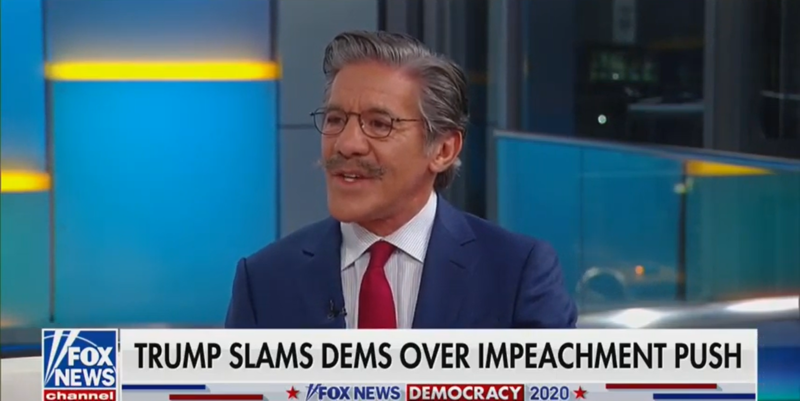 Fox News' Geraldo Rivera has advised President Donald Trump not to charge for hosting next summer's G7 summit at his Doral resort in Miami. Rivera was speaking on Fox & Friends about a variety of issues but offered the advice unprompted.
While speaking about Democrats' impeachment push, Rivera veered into the G7 issue.
"I mean, why in the world he wants to host Doral National Golf Club in Miami?" Rivera said. "Why does the President want to host the G7 there? It just flies in the face of the constitution."
"It will be very hot," co-host Steve Doocy said. The summit will be held in June.
"I have a solution though," Rivera said. "The President can comp those rooms. Let them pay for their food and their booze and tips, the attendees at the G7 summit at his resort, but he comps the rooms. He could do it, he gives back his salary. I think it'd be a good gesture and it would remove one of the Democrats' talking points."
"That's least of it," co-host Brian Kilmeade said.
"The least of it but the Constitution says you can't do it," Rivera said.
Rivera went on to criticize acting White House chief of staff Mick Mulvaney, who announced the location of the summit. Rivera compared him to former Press Secretary Sean Spicer's famous lie about the size of the crowd at Trump's inauguration.
Watch the video above, via Fox News.