CNN Pulls In 8.3 Million Viewers for Tuesday Night's Democratic Primary Debate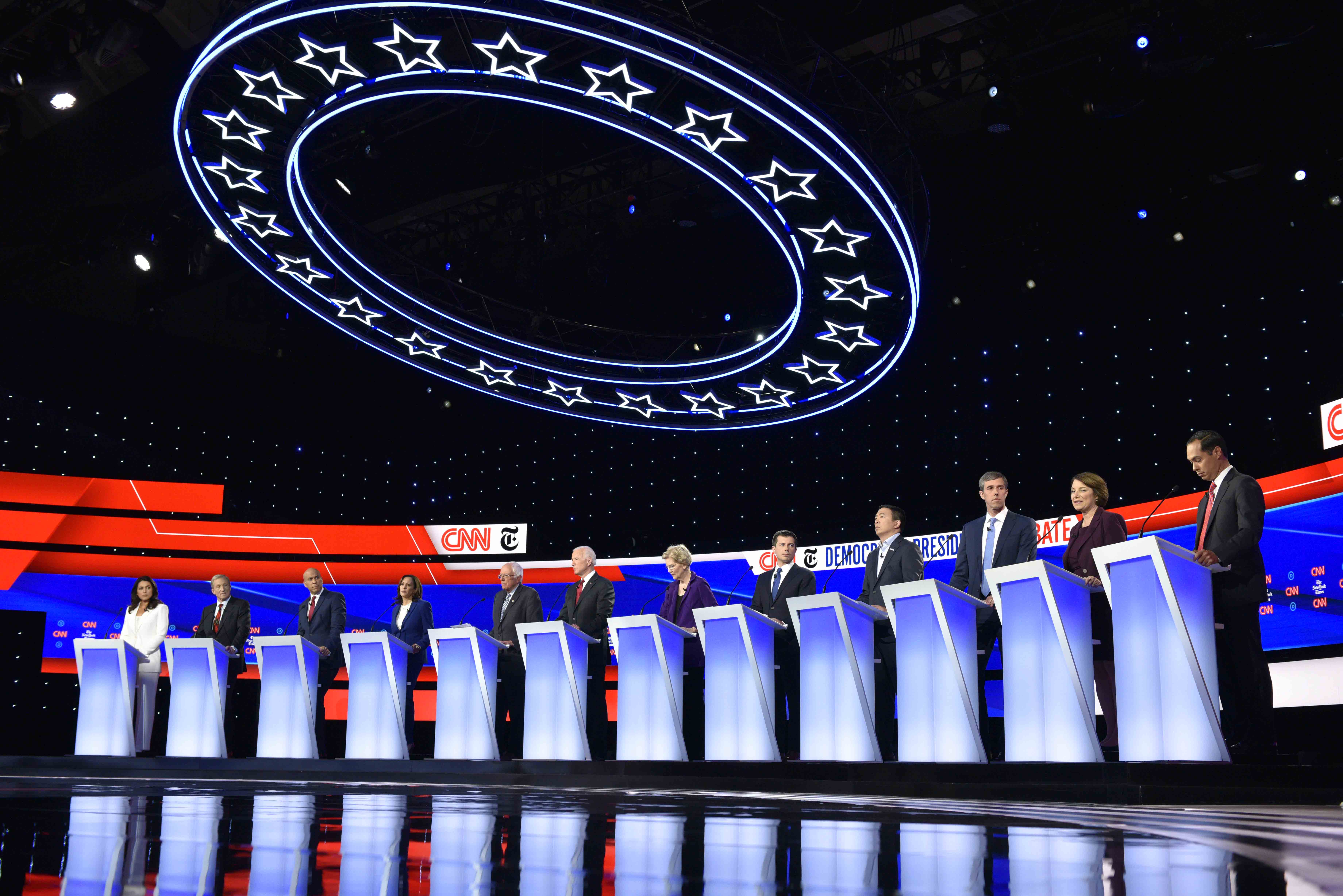 Tuesday night's CNN/New York Times debate in Columbus, Ohio, averaged a total of 8.3 million viewers over the three-hour broadcast. Those numbers, however, didn't match the two nights of debates the network hosted in July.
According to early Nielsen ratings, the debate — which aired 8-11 PM ET on Tuesday — drew 8.336 million total viewers and 2.378 million in the key 25-54 demographic.
The viewership for the debate peaked in the 9:15-9:30 time slot, averaging 9.215 million viewers overall. The 9:45-10:00 PM quarter-hour represented the high-water mark in the demo, nabbing 2.660 million viewers in the metric.
According to CNN, there were over four million live-stream starts for the debate on both CNN's and the Times' digital platforms, which topped CNN's last debate. There were also 5.2 million Facebook live starts, making this the most-watched CNN debate online ever across exclusive streaming platforms.
The Tuesday night debate was a one-night affair that featured a record twelve candidates on the stage at one time.
— —
[Image via CNN]