Laura Ingraham Apparently No Longer Wants the NBA to 'Shut Up and Dribble'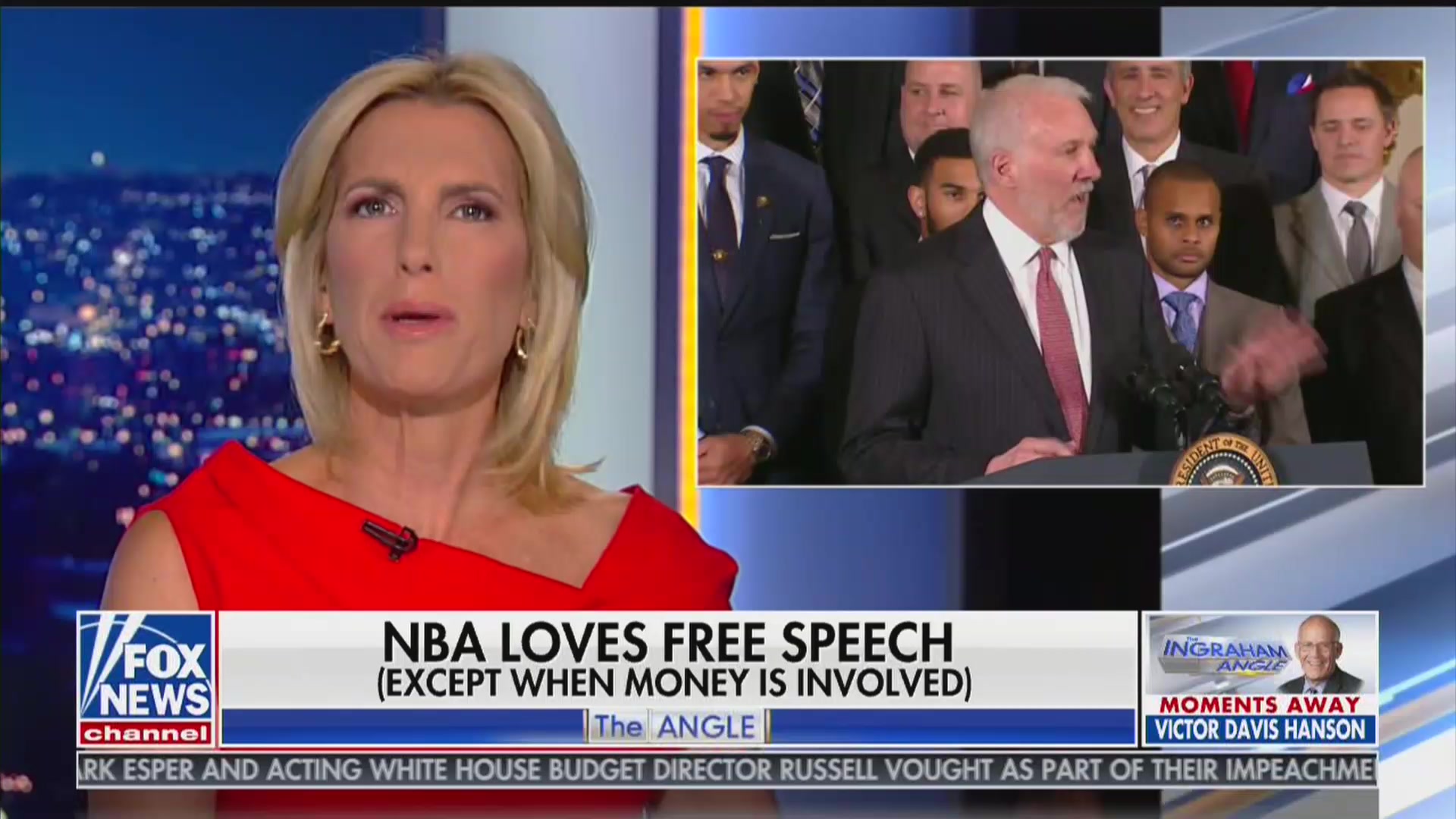 The National Basketball Association has found itself the target of intense criticism across the political spectrum for kowtowing to the Chinese government after Houston Rockets general manager Darryl Morey expressed support for Hong Kong protesters. On the right, one of the loudest critics of the league's apology to China has been Fox News host Laura Ingraham.
Apparently, for Ingraham, NBA stars should absolutely speak up on hot-button issues. But only on the topics she deems permissible.
Last year, Ingraham made headlines and inspired the title of LeBron James' documentary when she called on the NBA mega-star to "shut up and dribble" instead of talking about politics.