Fox's Laura Ingraham Walks Back Claim Whistleblower's Lawyer Worked for Hillary Clinton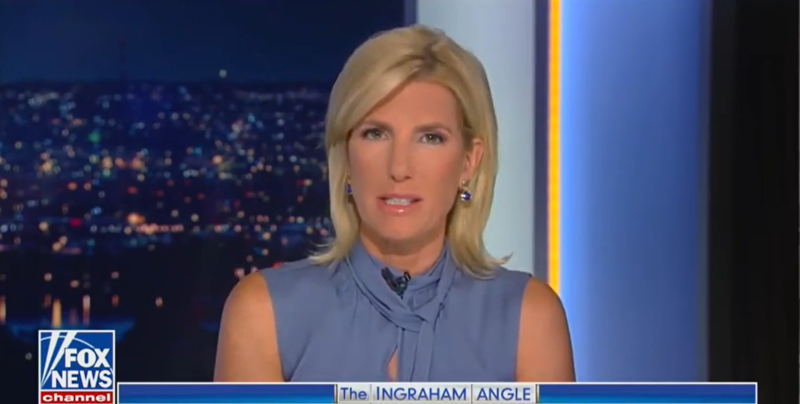 Fox News' Laura Ingraham issued an on air correction on Thursday night. In a rare move, Ingraham acknowledged that she had been wrong to claim that a lawyer for the Ukraine whistleblower had worked for former Democratic presidential candidate Hillary Clinton.
On Wednesday night, Ingraham had hosted House Minority Leader Kevin McCarthy. In the course of the interview, Ingraham said that the whistleblower's lawyer, Mark Zaid, had 'has represented Schumer and Hillary, by the way'. This was untrue, leading Zaid to set the record straight on Twitter.
2/To be clear, at no time have I ever represented Senator Schumer or Secretary Clinton. Ever. Never.

— Mark S. Zaid (@MarkSZaidEsq) October 3, 2019
"And before we go, last night I made a comment about the whistleblower lawyer Mark Zaid," Ingraham said.
"And saying he previously represented Chuck Schumer and Hillary Clinton. That was incorrect. I was mistaking Mark for another attorney representing the whistleblower named Andrew Bakaj, who just worked for Clinton and Schumer. It was a different lawyer. I apologize for that mixup."
Ingraham had mixed Mark Zaid up with Andrew Bakaj. However, Bakaj had interned for Clinton and Democratic Senator Chuck Schumer some 20 years ago. As Zaid said, that hardly qualifies as representing them.
Ingraham's comments on both nights were part of an attempt to paint the whistleblower as partisan and biased against the President by arguing that the lawyers he's hired are themselves partisan. However, Zaid pointed out that he has represented conservative clients – including the Republican National Committee and Trump supporter Congressman Devin Nunes.
Watch the video above, via Fox News.