Trump Mocks Greta Thunberg as Fox Cuts Ties with Guest who Called Her 'Mentally Ill'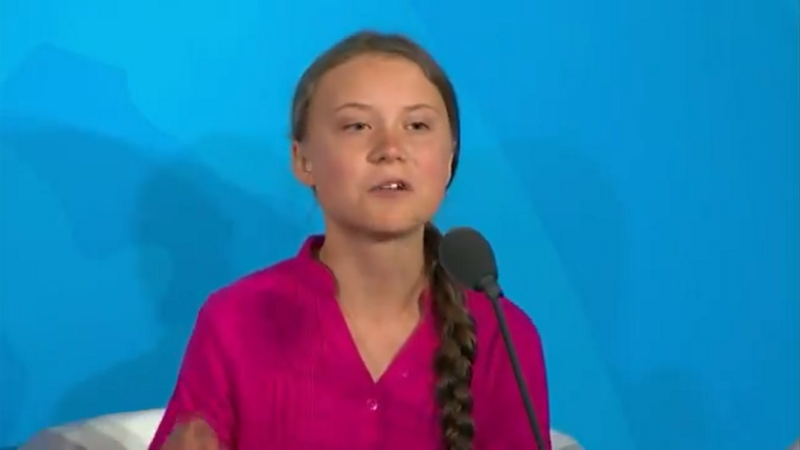 Fox News has cut ties with the Daily Wire's Michael Knowles following his attack on 16-year-old climate activist Greta Thunberg. Knowles' comments about Thunberg's mental health went too far even for Fox News, which will no longer book him, according to reports.
"If it were about science it would be led by scientists rather than by politicians and a mentally ill Swedish child who is being exploited by her parents and by the international left," Knowles aid on The Story, leading to a harsh rebuke from another guest and an eventual reaction from the network.
But Knowles wasn't the only person on Fox News attacking Thunberg following her impassioned speech at the United Nations. A few hours after Knowles' comments, Laura Ingraham compared Thunberg to the fictional 'Children of the Corn', a comparison not unlike the earlier one.
"Anyone else find that chilling?" Ingraham said of Thunberg's speech, before showing a clip from the 1984 movie.
A couple hours after Fox News guest Michael Knowles called Greta Thunberg a "mentally ill Swedish child," Fox host Laura Ingraham directly compares Thunberg to Stephen King's "Children of the Corn" pic.twitter.com/udGOg6tZVE

— Justin Baragona (@justinbaragona) September 24, 2019
President Donald Trump also weighed in on Twitter, appearing to mock Thunberg's speech. The two had briefly run into each other at the UN, though Trump didn't seem to notice Thunberg was behind him.
"She seems like a very happy young girl looking forward to a bright and wonderful future. So nice to see!" Trump tweeted over a video of Thunberg's emotional speech.
Watch the videos above, via Fox News/Twitter.