Fox Commentator Sarah Huckabee Sanders Wants the Opinion Out of News, Fails to Cite Examples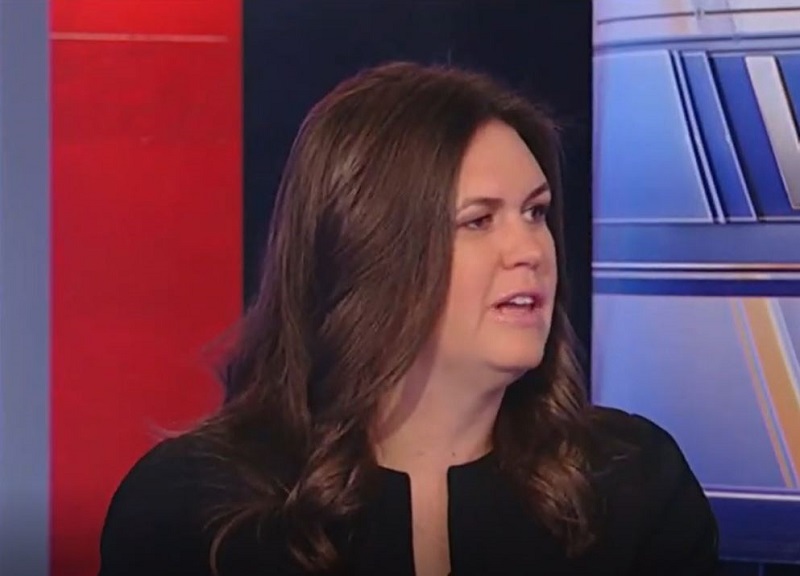 Sarah Huckabee Sanders, a woman now paid by an ostensible news network to voice her opinions, thinks the media needs to take the opinion out of news.
At least that is what she told Varney & Co guest host David Asman on Wednesday morning, perhaps temporarily forgetting that it would render the contracts of many of her fellow Fox News employees moot.
Sanders and Asman were discussing this past weekend's scoop from The New York Times regarding a new allegation that Supreme Court Justice Brett Kavanaugh once exposed himself to a co-ed when he was an undergraduate at Yale. The Times later appended an update to its story noting that the woman herself did not recall the event, though there was at least one witness who tried to tell the FBI about it during Kavanaugh's hearing.
The oversight gave conservatives a chance to slam the media in general while overlooking the story's implication that Kavanugh likely lied under oath to Congress during his confirmation.
Sanders, perhaps also forgetting that she admitted to special counsel Robert Mueller's investigators that she regularly lied to the media herself when she served as the Trump administration's press secretary, said this:
"I think all of media needs to take a good hard look at how they put the news out. It's gotten so much where there's no process, there's no accountability, no check and balance…I think that we have to start taking so much of the opinion out of the news. It's a good news story if you can read it and you have no idea which side the journalist is on and it's very hard to find that."
None of the stories Sanders cited were faulted for having opinion in them at the expense of facts. There is a question, in the case of the Kavanaugh story, of whether the Times erred in leaving out a piece of context. The assumption here is that this was done deliberately to push a point of view about Kavanaugh, but there is no evidence that is the case.
In other words, Sanders is guilty of making the sort of fact-free assumption about a story in order to push a particular point of view about it that she is accusing the Times of making.
Watch the video above, via Fox Business.