WATCH: Fox Anchor and Reporter Banter About Kavanaugh with Hip References from 1991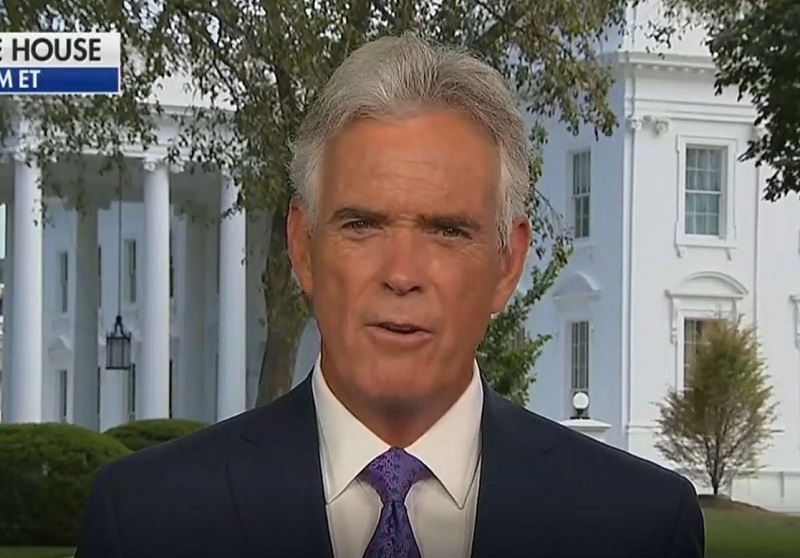 In today's edition of Fox News imitating the "How do you do, fellow kids" meme, here are Harris Faulkner and John Roberts trying out some banter as they discussed this weekend's story and correction from The New York Times on a story about new accusations of sexual misconduct against Brett Kavanaugh:
FAULKNER: "Chief White House correspondent John Roberts is live with more of the facts matter and they don't care about your feelings."

ROBERTS: "The facts matter and, you're right, they don't care about your feelings. Facts are facts..And a lot of criticism that The New York Times is guilty of omission by choice at best, journalistic malpractice at the worst."
Perhaps a nod to right-wing talker Ben Shapiro, who has tried to make "Facts don't care about your feelings" his personal catchphrase and also has been called "the cool kid's philosopher" — by The New York Times, ironically enough?
Faulkner and Roberts weren't done:
FAULKNER: "I wonder if we'll hear any of these 2020 Democratic candidates come back and say, 'We only knew what they read in the Times.' Perhaps there was an error there, I don't know.'"

ROBERTS: "Maybe monkeys will fly out of a certain part of my anatomy, but I doubt that, too."
A Wayne's World reference, how hip.
Watch the videos above, via Fox News.