Meghan McCain 'Thanks' Laura Ingraham for Fat-Shaming Her in Past: 'I'm on The View and You're Not!'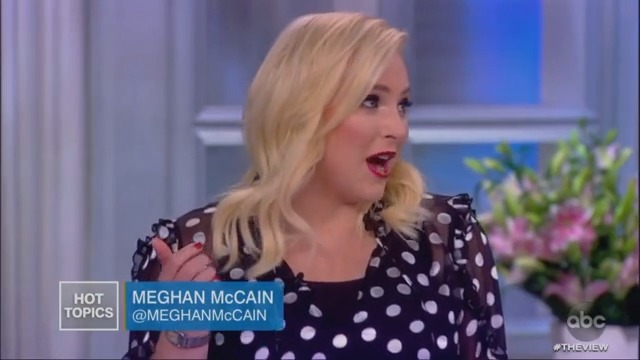 Reacting to comedian Bill Maher's highly-criticized call to bring back fat-shaming, The View's Meghan McCain took the opportunity on Monday to seize upon the time when Laura Ingraham publicly mocked her for being "plus-sized," throwing that moment back in the Fox News host's face.
McCain, who applauded Corden's condemnation of Maher on Twitter over the weekend, noted during Monday's broadcast of The View that she may not be where she's at if it weren't for Ingraham's pot shot.
"I want to say if I weren't fat-shamed, I wouldn't have a career," she declared. "Laura Ingraham said I was too plus-sized to be on TV. Shout out Laura, I'm on The View and you're not!"
Read the rest of the piece at The Daily Beast.
Watch the clip above, via ABC.