John Oliver Takes On The Immigration System: 'Get In Line' Doesn't Work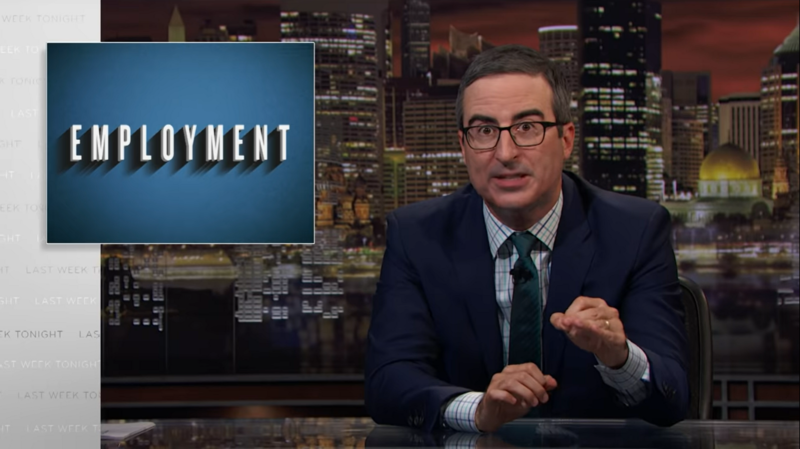 Last Week Tonight's John Oliver discussed immigration on Sunday night and shared his personal experience of the system. Oliver is originally from the United Kingdom and said he has personal worries about his status, along with many others.
"Immigration is the subject that Trump campaigned on the hardest, and as president, his tone hasn't exactly softened," Oliver said.
"So tonight let's talk about our legal immigration system, because there are a lot of misconceptions about a process that, to be fair, most Americans have never experienced."
"And a key misconception is captured in a phrase you hear all the time, both from politicians and from ordinary voters: Get in line. The truth is, for those who want to come here, there is no one 'line' to get in, the lines that do exist can be prohibitively long or have sudden dead ends, and for many people — and this is really important — there simply isn't a line at all."
"The point here," he said, is "for all of their talk about how fine they are with legal immigration, this administration has worked hard to reduce it as much as possible across the board."
Oliver explained that for many immigrants there simply was no 'line' to get in, as legal routes were narrowing.
He also shared his own immigration story.
"I have been through this system, and I can tell you, it's rough," Oliver said. "When I finally got my green card, years ago, it was sent to The Daily Show and they surprised me with it at work — presenting it to me with a slice of apple pie and a Budweiser as a joke."
"Thing is, I was so relieved I nearly burst into tears. And that is when I realised, I had been worried about my immigration status every single day."
Watch the segment above, which contains some NSFW content, via YouTube.