Commerce Secretary Threatened to Fire NOAA Employees Over Trump's Dorian Tweets: Report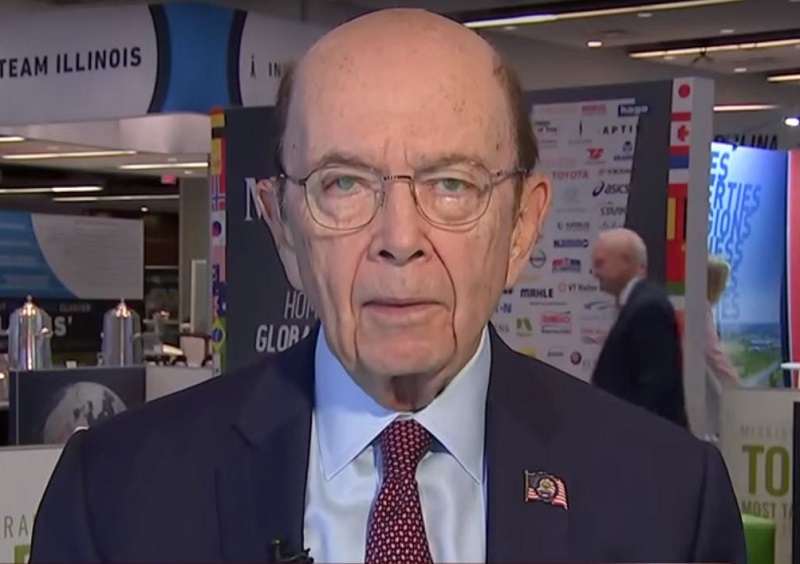 The New York Times reported on Monday that Secretary of Commerce Wilbur Ross threatened to fire employees at the National Oceanic and Atmospheric Administration after its Birmingham office disputed President Trump's claim last week that Hurricane Dorian could hit Alabama "hater than anticipated."
According to the Times, Ross contacted the NOAA on Friday — two days after the president displayed an outdated and altered map that included Alabama in the hurricane's path — with his threat to fire the agency's top employees for contradicting Trump. Later on that day, NOAA released an unsigned statement disavowing the Birmingham office's assertion that Alabama was not in danger.
It has now been more than a week that Trump has been obsessed with proving his false claim that Alabama was in the path of Hurricane Dorian. On September 1, Trump tweeted that Alabama "will most likely be hit (much) harder than anticipated." This was followed shortly by the National Weather Service in Birmingham reassuring Alabama's residents that the state "will NOT see any impacts from Dorian. We repeat, no impacts from Hurricane Dorian will be felt across Alabama."
The president would go on to spend the next seven days persisting that he was indeed right that Alabama could be hit by the hurricane, sharing maps that were severely outdated by the time he made his claim and eventually climaxing with Sharpiegate. (A senior White House official would later tell the Washington Post that Trump had indeed been the one who marked up the weather map.)
Since then, the president has not been able to let it go, repeatedly posting memes and videos declaring himself the victor over the "Fake News" media in his battle over his Dorian tweets.
Following the release of NOAA's bizarre statement backing Trump, the agency's top scientist announced to employees he was looking into "potential violations" surrounding the statement, calling the action "a danger to public health and safety."