Trump Spox Trolls CNN Over Map Error, CNN Fires Back: We Admit Our Mistake, 'Try It Sometime'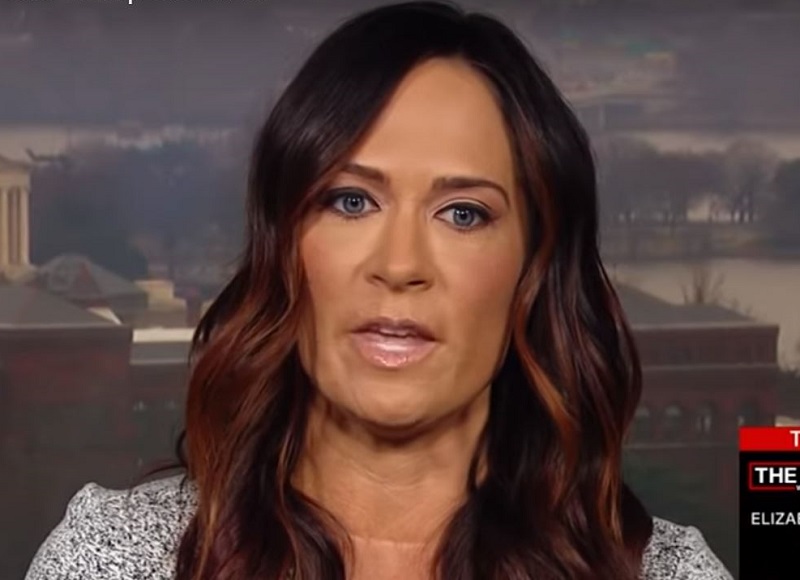 One would think that a White House press secretary has better uses of her time than picking Twitter fights with major news organizations over a mislabeled map.
But then, one is perhaps not familiar with either the Trump White House or its current press secretary, Stephanie Grisham.
Here was Grisham yelling at CNN for mixing up Mississippi and Alabama on a map that briefly flashed on screens around 5 A.M. Thursday morning:
Hi @CNN, I know you guys are busy analyzing lines on a map, but perhaps you use your time to study up on U.S. geography? pic.twitter.com/kVgifHfPK4

— Stephanie Grisham (@PressSec) September 5, 2019
Why is the White House bothering with this? Well, President Trump hates CNN. And he is also still, as of Thursday morning, raging at the media for correctly reporting his incorrect assertion on Sunday that the state of Alabama was in danger of getting slammed by Hurricane Dorian.
So the press team is punching back at the media on anything it can find, and a CNN graphics person mixing up two heavily red states at five in the morning feeds so many grievances. You guys are criticizing Trump for saying Alabama was going to get hit by a hurricane when you can't even find Alabama on a map! Elite liberal East Coast media doesn't even know the states where Real Americans who support Donald Trump live! 
Whoever is running CNN's Twitter account was unimpressed:
Thanks, Stephanie. Yes, we made a mistake (which we fixed in less than 30 seconds). And now we are admitting it. You all should try it sometime.

— CNN Communications (@CNNPR) September 5, 2019
Ouch.
Incredible that this is where the White House press secretary is directing even an ounce of her energy. But so it goes.