Jeanine Pirro Finally Admits She Was Suspended By Fox News, Blasts the Network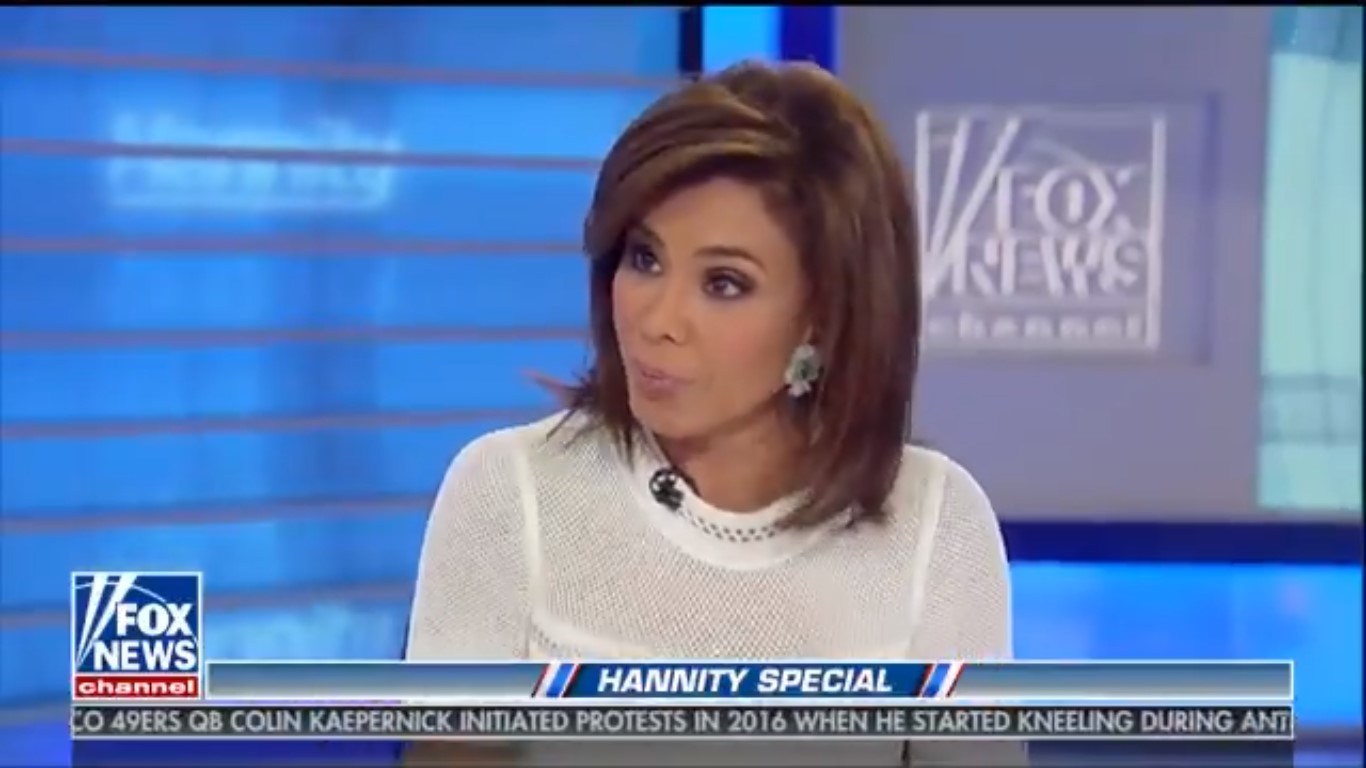 At the end of a radio interview with pro-Trump media figure Sebastian Gorka on Tuesday, Fox News host Jeanine Pirro admitted what had long been reported but never confirmed by the network—she was indeed suspended by Fox News over her Islamophobic remarks about Rep. Ilhan Omar (D-MN).
"You know Fox reviews everything. They're unbelievable," she complained, prompting Gorka to ask if she had some flexibility due to her recent book release.
"No. They're still saying you cannot do Bill O'Reilly, you cannot do Newsmax," Pirro noted. "You know what, they suspended me. And I'm not going to get fired. You know I'm worried that that suspension was the basis to tee up for anything I do wrong, they'll fire me."
Read the rest of the piece at The Daily Beast.
Watch the clip above, via Media Matters.