Beto O'Rourke Drops F-Bomb Live on CNN Over Odessa Shooting: 'This Is F*cked Up!'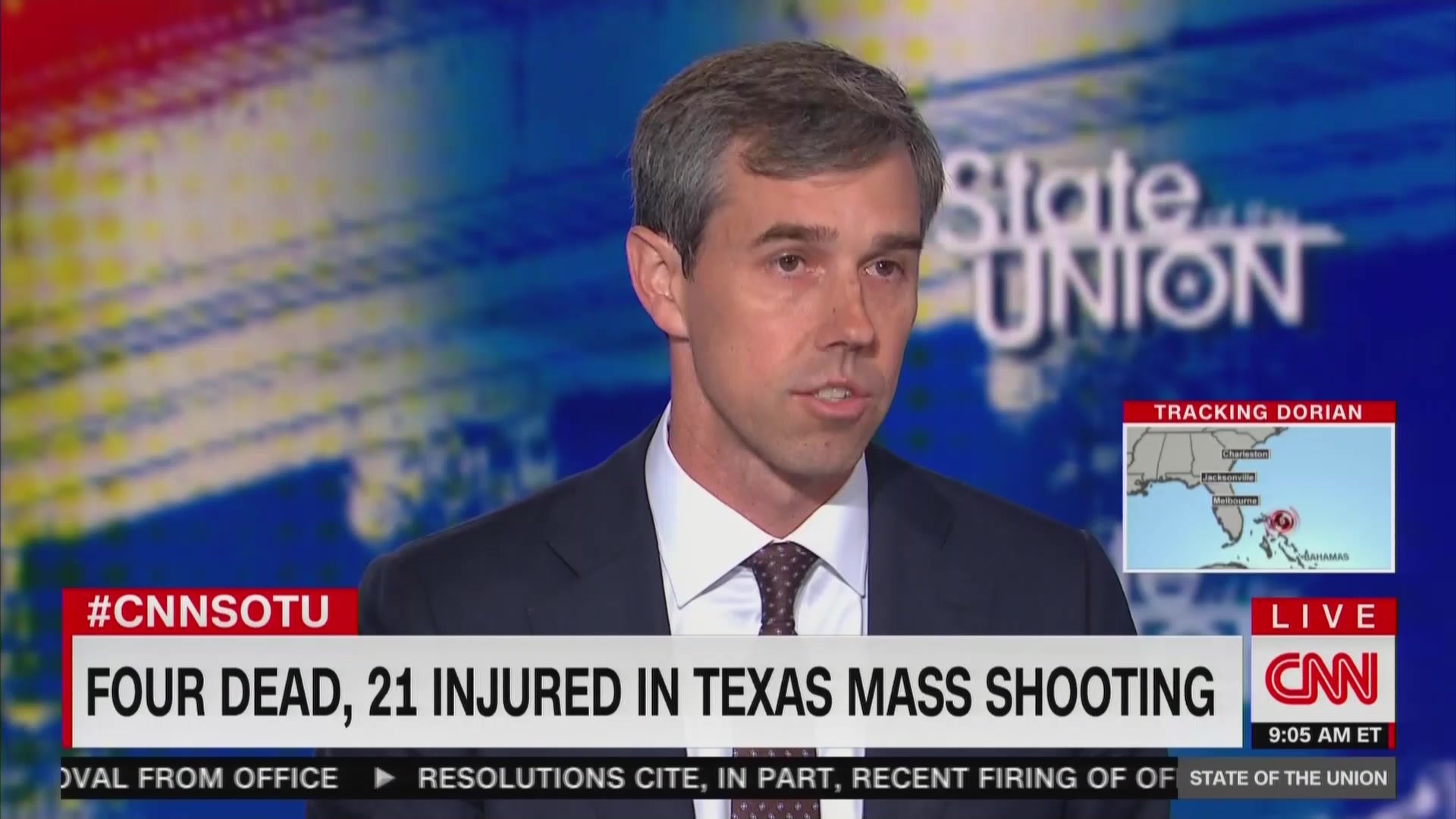 A day after yet another mass shooting in Texas left at least seven dead and more than a dozen injured — including a 17-month-old child — Democratic presidential hopeful Beto O'Rourke delivered an uncensored take during an appearance on CNN's State of the Union.
"The rhetoric that we've used, the thoughts and prayers that you just referred to, it has done nothing to stop the epidemic of gun violence, to protect our kids, our families, our fellow Americans in public places," O'Rourke said.
After telling host Dana Bash that the Odessa shooting comes on the heels of other tragic massacres in Texas — such as the El Paso shooting that resulted in 22 deaths last month — O'Rourke then noted that America deals with around 300 mass shootings a year and 100 deaths daily from gun violence.
"So yes, this is fucked up," O'Rourke exclaimed.
The former Texas congressman's f-bomb on live air echoes his remarks to supporters during a campaign event this weekend. Right after hearing about the news of the latest shooting, the 2020 hopeful said this was "fucked up" while adding there " is no reason that we have to accept this as our fortune, as our future, as our fate, yet functionally right now we have."
Watch the clip above, via CNN.