Fox's Jeanine Pirro Echoes 'Great Replacement' Theory: Dems Want to 'Replace' Us With 'Illegals'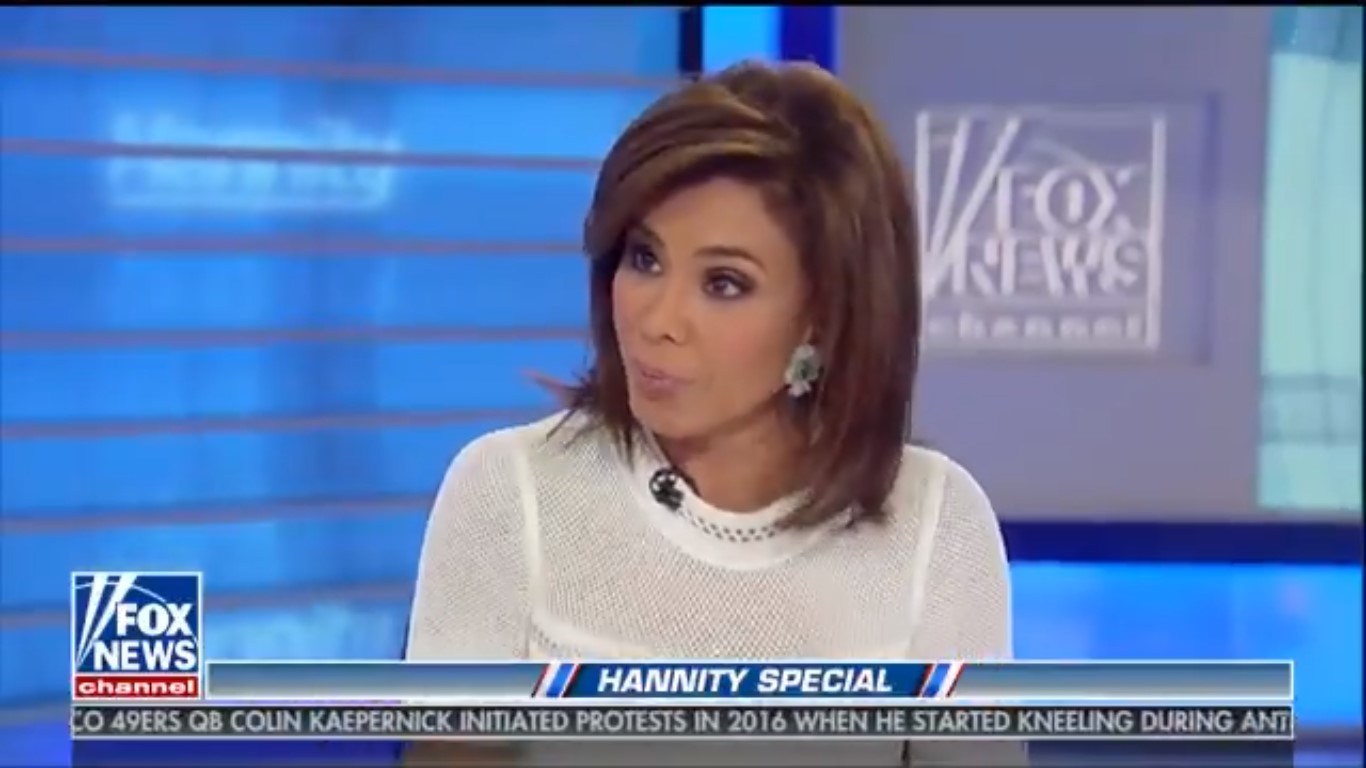 Nearly a month after an accused shooter said he deliberately targeted "Mexicans" while killing over 20 people in El Paso, Fox News personalities are still echoing the same talking points from the racist manifesto he posted in which he complained about the "Hispanic invasion" of America.
After decrying same-day voter registration and grousing about voter rolls not being purged, Pirro—who was suspended by Fox earlier this year for questioning Ilhan Omar's loyalty to America—went right back to the well.
"Think about it," Pirro exclaimed. "It is a plot to remake America—to replace American citizens with illegals who will vote for the Democrats."
Fox's Jeanine Pirro: "It is a plot to remake America. To replace American citizens with illegals" pic.twitter.com/SIWA1LgyRy

— Jason Campbell (@JasonSCampbell) August 29, 2019
Read the rest of the piece at The Daily Beast.
Watch the clip above, via Media Matters.