Comey Declares Vindication After DOJ IG Clears Him of Leaking Classified Material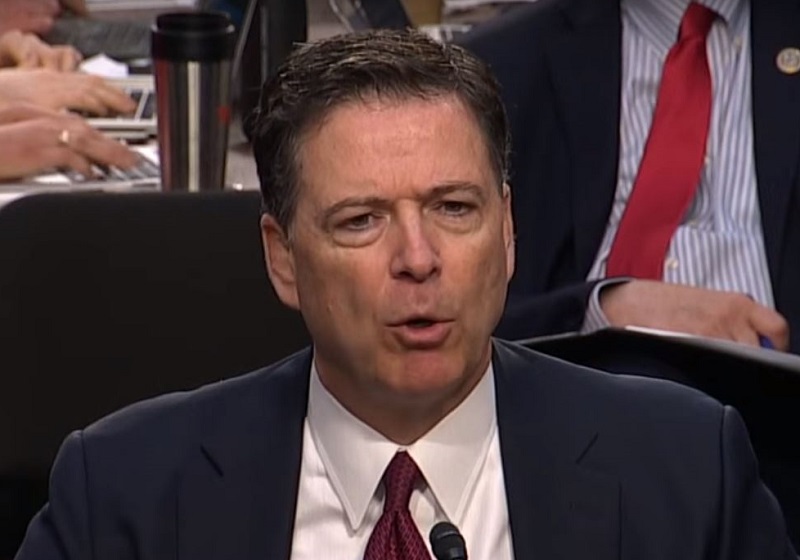 The Department of Justice's Inspector General cleared former FBI Director James Comey of the charge that he revealed classified info when he leaked memos he drafted after meetings with President Trump in 2017.
However, the IG chastised Comey for his handling of the memos, saying he broke Justice Department rules for handling such documents.
The IG also announced that the DOJ will not press charges against Comey.
Comey was quick to claim vindication:
DOJ IG "found no evidence that Comey or his attorneys released any of the classified information contained in any of the memos to members of the media." I don't need a public apology from those who defamed me, but a quick message with a "sorry we lied about you" would be nice.

— James Comey (@Comey) August 29, 2019
And to all those who've spent two years talking about me "going to jail" or being a "liar and a leaker"—ask yourselves why you still trust people who gave you bad info for so long, including the president.

— James Comey (@Comey) August 29, 2019
Still, the report was harsh towards Comedy, saying he "set a dangerous example" for the rest of the FBI he led.
All in all, it was a bit of a mixed bag for both Comey's fans and detractors. At least one Republican congressman called the report "devastating" and said it "showed Comey's bias" towards Trump, while Sen. Linsey Graham said it was an "unprecedented rebuke" of a former FBI director.
On the other hand, former DOJ spokesman for the Obama administration Matthew Miller, who now regularly appears on MSNBC, called the report the equivalent of "fault[ing] Comey for speeding on his way to tell the village that a fire was coming." He added that Comey had no choice but to leak to the public because Trump "was actively trying to dismantle DOJ's normal way of operating."
All of this is sure to revive the debate between partisans about whether Comey is a leaker or a whistleblower. If it is the former, there are legal consequences. If it is the latter, there are protections such as the Whistleblower Protection Act, which says a federal employee cannot be punished for revealing information he believes shows "a gross mismanagement" or other violation of the public trust.
The IG's report seems to split the difference on Comey. So there is something for everyone to be unhappy about.
Read the entire report here.