Former Fox News Host On Network's Hypocrisy: I Can't Wait For Their Reaction To Trump Seizing Land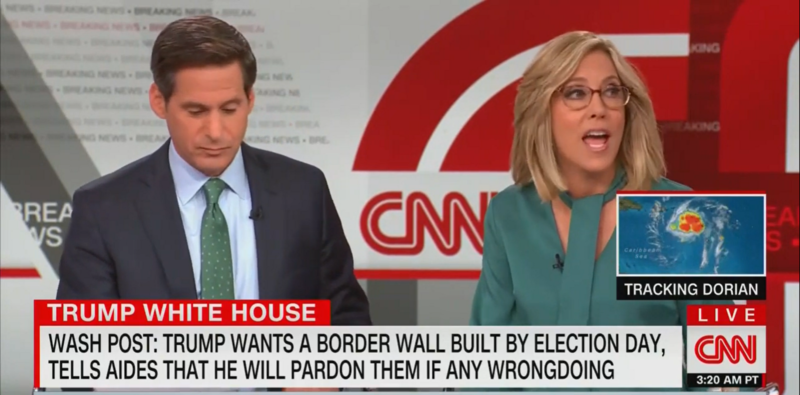 CNN's Alisyn Camerota called out her former employer Fox News on Wednesday morning. Speaking on her CNN show New Day, Camerota pointed out the hypocrisy at Fox following a report that President Donald Trump wanted to illegally seize land for the border wall.
"I have to say, there's new reporting overnight in the Washington Post that's stunning on the issue of the wall and shows just how important a priority it is for the President," co-host John Berman said. "How important? According to the Washington Post, he's telling his staff to break the law if that's what it takes to get parts of the wall built."
"What would have happened if another president at a previous time just said take the land, eminent domain?" Berman asked Camerota.
"Thank God Fox News channel is not still around to hear this because they would have freaked out" Camerota joked.
"Any time there was any suggestion about President Obama using eminent domain for anything, Roger Ailes and therefore Fox News blew a gasket about the idea of seizing private land."
"This is a democracy. How dare he be an emperor. Now, I don't remember there ever being a story of the President saying even if it is illegal, I would pardon you back then. I can't wait to hear what Fox says about this this morning."
Camerota was once a co-host on Fox & Friends, Fox News' flagship morning show, but since joining CNN she has often been critical or even mocking of her former employers.
Watch the video above, via CNN.