Watch: MSNBC Airs Fake Ad For Trump's 'Ultimate Blunders' Album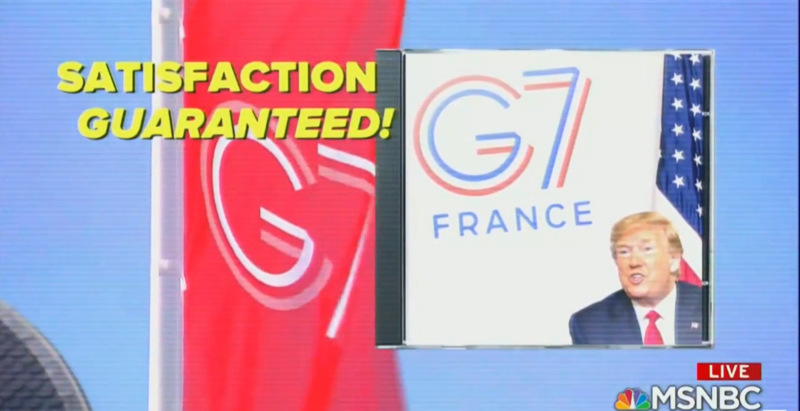 MSNBC aired a commercial for a new Donald Trump CD on Tuesday. The satirical ad offered viewers a collection of the President's 'ultimate blunders' as Morning Joe came back from break. The ad was in the style of a typical TV commercial for a music collection.
"Imagine owning the world's greatest collection of Donald Trump's lies," the commercial said, mixing a voice over with quotes and footage of President Trump.
"Dozens of beautiful fabrications, exaggerations and insults. You'll remember such classics as defending America's adversaries," the ad said, before showing Trump claiming Vladimir Putin outsmarted Barack Obama.
"For just $26.99 you can hear all of the President's harebrained schemes and false claims, even his walk-back on the trade war," the commercial went on. "But wait, use your credit card for a very special offer: Trump's apparent confusion about the UK."
Coming back from commercial, Morning Joe hosts Joe Scarborough and Mika Brzezinski joked about how their team had put together the fake ad.
"Mika, I don't have to listen to Grease. My kids don't have to listen to Grease 2 soundtrack anymore as we're driving around, we can actually –  that's beautiful."
"You think our producers have way too much time on their hands but that actually was put together in an hour," Brzezinski said.
"You can tell," Scarborough agreed.
"And yeah. It's kind of catchy. I'm definitely buying one," Scarborough said.
Watch the video above, via MSNBC.