'Morning Joe': Trump Has An Itchy Finger – He Just Wants To Use Nukes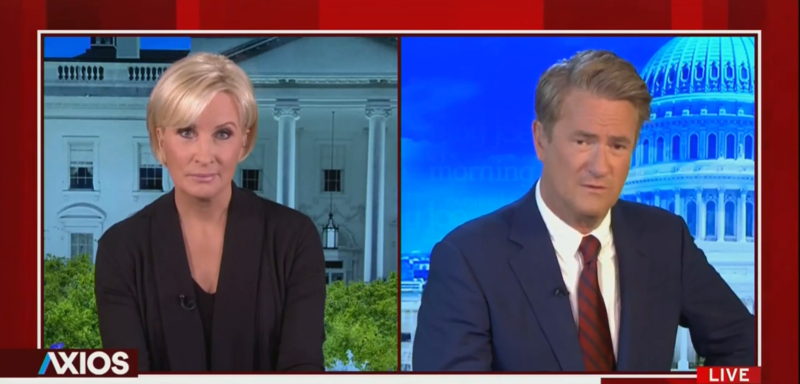 MSNBC's Morning Joe reacted to a new report on President Donald Trump's suggestion that nuclear weapons should be used against hurricanes. Hosts Joe Scarborough and Mika Brzezinski were disturbed but not surprised by the report.
"And to the story that Joe referenced a few moments ago, hurricane season is here," Brzezinski said. "President Trump reportedly has an idea to keep the storms from causing damage to the US — nuclear bombs.
"Nuclear bombs against hurricanes. According to Axios, Trump has suggested multiple times to Homeland Security and national security officials that they explore using nuclear bombs to stop hurricanes from hitting the US."
"You know, Mika, remember when we had warned everybody in — I think it was July or August of election year, 2016, that foreign policy people had gone in to talk to then candidate Trump and his solution to Iran was — Why can't we use nuclear weapons? North Korea. Why can't we use nuclear weapons against North Korea? And just generally asking — being very frustrated, asking his foreign policy experts well, if we had built all of the nuclear weapons, why can't we use them?"
"He just wants a way to use them," Brzezinski said.
"He just wants to use them. Itchy finger," Scarborough agreed.
Brzezinski then brought on Axios' Mike Allen, who briefly explained why dropping a nuclear bomb on a hurricane would be a bad idea for a number of reasons, not least the nuclear fallout that would be carried by the winds.
Watch the video above, via MSNBC.