Steve Bannon Hopes to Grab Trump's Attention With Film About Huawei Controversy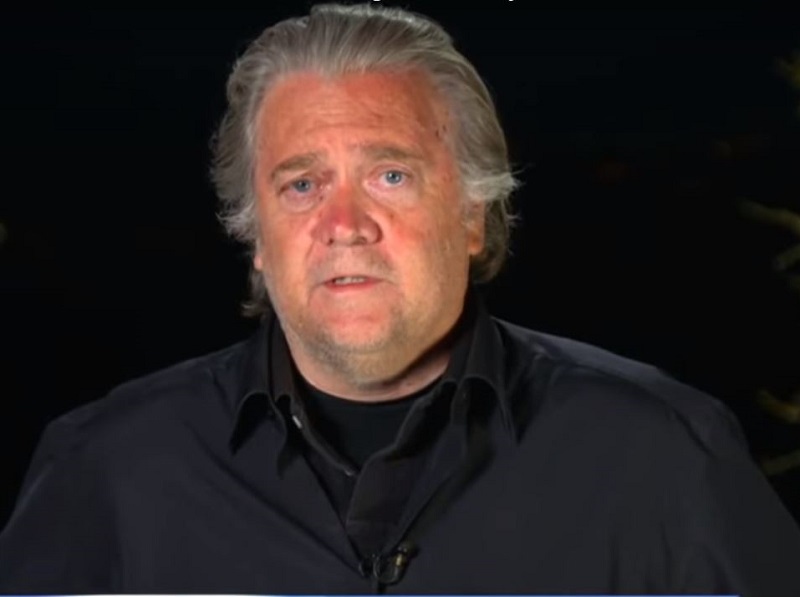 As President Trump spent part of Friday morning melting down on Twitter over trade with China, his former advisor Steve Bannon was pulling the pin on a grenade he hopes will buck up the president's resolve.
Bloomberg reports that Bannon has produced a movie about the 2018 arrest in Canada of Meng Wanzhou, the chief financial officer and daughter of the founder of Huawei Technologies. Wanzhou was detained at the Vancouver airport at the request of the United States, which is charging her company with several counts of bank fraud, wire fraud, obstruction of justice and stealing trade secrets from telecommunications giant T-Mobile, among other crimes.
Wanzhou remains under house arrest in Canada while fighting extradition to the U.S. In retaliation, China detained two Canadians whom it later accused of spying. Those two men have not yet been freed. The result has been a diplomatic war of words between the two nations.
Bannon's film, Claws of the Red Dragon, is described this way:
The movie follows fictional Chinese-Canadian journalist Jane Li, whose reporting exposes her to what Bannon and the filmmakers allege to be Huawei's countless perfidies, including ties to the Chinese Communist Party and the country's military.
The trailer itself is filled with unsubtle shots, including a Chinese official telling his counterparts "I have a few Canadian citizens here in China we could falsely accuse of spying" and a woman in a Canadian government office saying that "the entire U.S. government is fed up with China going afoul of international laws."
All of this is in keeping with Bannon's longtime obsession with China, which he views as the number-one threat to U.S. economic power and hegemony. The former Trump strategist has long warned that both economic and military warfare against China is inevitable for the United States. He recently teamed up with noted Islamophobe Frank Gaffney to restart the Committee on the Present Danger, a group whose various iterations since the 1950s have been made up of extremely hawkish members dedicated to fighting what they see as the biggest threat of the moment: the Soviet Union, Islamic terrorists, or in this case, China.
Bannon made no secret of his hopes for Claws of the Red Dragon, which will air on Canadian television in September and for which the producer still hopes to find U.S. distribution:
"One of my objectives is to get a screening for President Trump at the White House," he said.
Watch the trailer above, via the film's official website.