Moulton Punches Left While Dropping Out of Presidential Race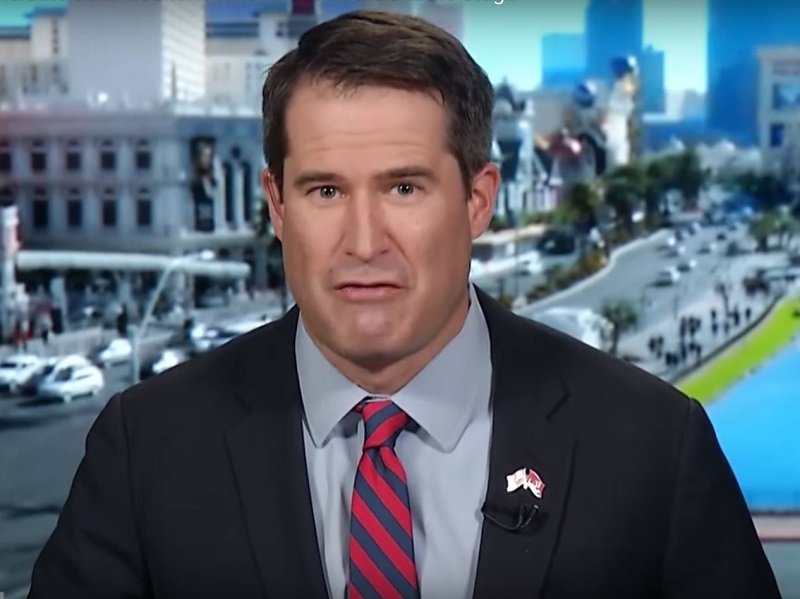 Presidential candidate and polling margin of error Seth Moulton has dropped out of the race for the Democratic nomination.
Moulton made the announcement on Friday, telling Alexander Burns of The New York Times that he will focus on running for re-election to his Massachusetts congressional seat.
Moulton also took a moment to whack the leftward movement of the Democratic Party, telling Burns that he thinks the presidential contest is really "a debate about how far left the party should go."
The congressman refrained from endorsing any of the remaining 273 or whatever candidates, but did say he thinks the nomination is a three-way race between Joe Biden, Elizabeth Warren and Bernie Sanders. Given Moulton's own moderate positions, it is pretty clear which one he will endorse if he decides to do so in the future.
Whether anyone will care is another matter.
Moulton had consistently failed to break zero percent in national polling, though he had climbed as high as one percent in polls in his home state of Massachusetts. His polls were low enough that he did not qualify for either of the first two Democratic debates, and was not within sniffing distance of the stage for the third.
Before his presidential run, he was perhaps best known nationally for a spectacular face-plant after the 2018 midterms when he tried to lead a group of House members to boot Nancy Pelosi out of the Speaker's seat. Then he tried to use the non-momentum from that to fuel his presidential bid, which was a little like a '73 Chevy Nova using its momentum into a junkyard to try and launch itself into low-Earth orbit.
On Twitter, reporter Dave Weigel had this observation about the end of Moulton's candidacy:
If Moulton does support Biden (he really dislikes Warren and thinks Medicare for All is a disaster) it will be the second time he led a charge for "generational change" and then, upon defeat, endorsed a Democratic leader born in the early 1940s. https://t.co/1pUQsljwho

— Dave Weigel (@daveweigel) August 23, 2019
Read the story from the Times here.