Mika Brzezinski: If Trump Loses In 2020, He's Headed To 'A Bad Place In His Life' Legally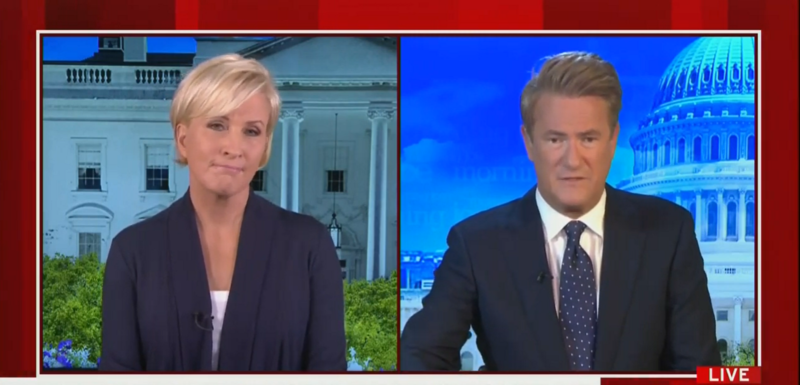 The 2020 election is make or break for President Donald Trump, according to MSNBC's Mika Brzezinski and Joe Scarborough. The Morning Joe hosts discussed the President's re-election chances and the possible consequences if he doesn't win another term.
The Washington Post's Eugene Robinson described Trump's sense of self-worth, harking back to his praise of himself as a genius. The hosts pointed to a dramatic new poll showing his approval rating at a very low level.
"Well, that genius is at 36% now, Mika," Scarborough said. "You've actually been saying for the past week or two that you believe that even his more unbalanced behavior, that's been noted by Atlantic, it's been noted by Jonathan Lemire and it's been noted by Gene and it's been noted by conservatives, from the fascist chants of 'send them back', to the dual loyalty press conference that he held outside the White House this week, you believe that he's been hearing from his aides inside the White House for the last week or two more bad news coming on the economy and it's been your opinion that's what set him off."
"And that many believe it sets him off because if he loses re-election he's headed to a — you know, a bad place in his life," Brzezinski said.
"Legally, there are new legal challenges," Scarborough said.
"Legal challenges awaiting him that would not be awaiting him four years later. So this is make or break for President Trump. By the way, again, nothing to do with the state of the American people and how they are feeling, all to do with him."
"It's always something going on when he starts being so reactive and we have got this new data that will add to concerns about the state of the economy, concerns for the American people and I guess for Trump himself."
Watch the video above, via MSNBC.