Fox Hosts Want Everyone to Give Sean Spicer a Break Over 'DWTS' Uproar: 'Just Let Him Dance!'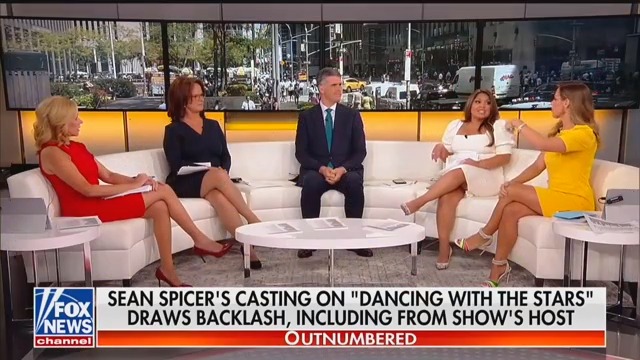 The hosts of Fox News chatfest Outnumbered found themselves in complete agreement on a very important topic on Thursday—everyone should stop criticizing Dancing With the Stars for casting Sean Spicer and just let the former White House press secretary dance.
"This is the most preposterous thing I've ever seen," co-host Dr. Nicole Saphier exclaimed. "They are making it political by boycotting Dancing With the Stars."
She continued: "Lamar Odom? Come on, he's not the face of America we are wanting our children to see. He was found in a coma in a cocaine-induced stroke in a brothel outside of Las Vegas! Talk about controversial! Sean Spicer can't get a break here—just let him dance!"
Read the rest of the piece at The Daily Beast.
Watch the clip above, via Fox News.