Former WH Press Secretary Sarah Huckabee Sanders Joins Fox News as Contributor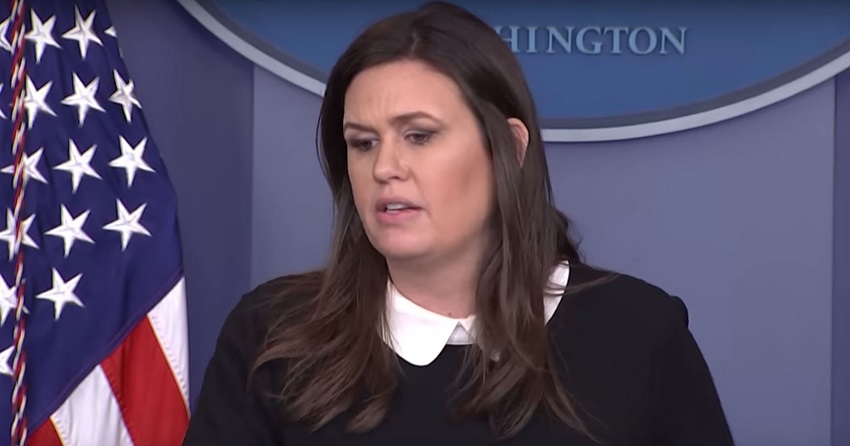 Former White House press secretary Sarah Huckabee Sanders has joined Fox News as a contributor, the network announced on Thursday.
Her first scheduled appearance as an official Fox News employee will be on the September 6 broadcast of Fox & Friends.
Sanders left her position at the White House earlier this summer and announced she and her family would be moving back to her home state of Arkansas. Speculation at the time abounded that she was exploring running for governor in 2022, when current governor Asa Hutchinson will leave office.
Working as a contributor at Fox News is a good way for any Republican politician to keep a profile among the GOP base during a long gap between elections. Sanders is following in the footsteps of many conservatives who came before her, including her own father, Mike Huckabee. The former Arkansas governor worked for Fox as a contributor and a host of his own talk show in between his failed presidential bids in 2008 and 2016.
As Media Matters noted recently, there has been practically a revolving door of former Trump administration officials going to work at Fox News, and vice versa. Several members of Trump's Cabinet and his ambassadors, including National Security Advisor John Bolton, HUD Secretary Ben Carson and Ambassador to New Zealand Scott Brown, are former Fox contributors. Meanwhile, high-profile advisors such as former White House communications director Hope Hicks and one-time deputy press secretary Raj Shah, have left the administration to take positions at Fox News.
Sanders herself was fairly unpopular with the public at large during her tenure as press secretary, but very popular among the GOP base. According to Gallup, in 2018 nearly four in five Republicans had a favorable view of her.