Diamond And Silk Accuse Joe Biden Of Racism: He Probably Worked With KKK Members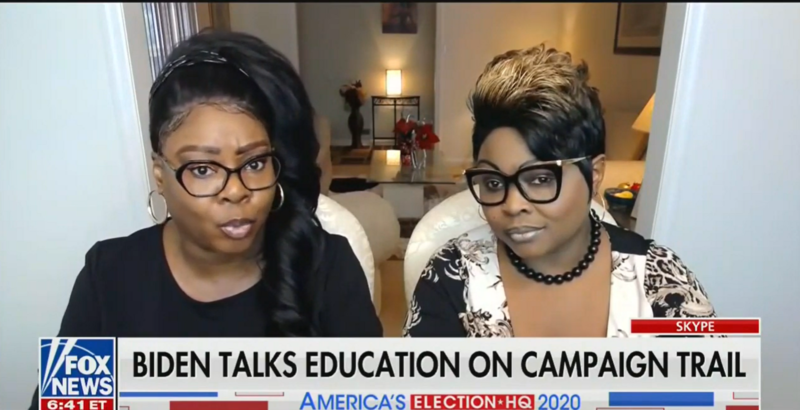 Fox Nation personalities Lynnette Hardaway and Rochelle Richardson (aka Diamond and Silk) attacked former Vice President Joe Biden on Friday following a minor gaffe he made about education policy. The conservative duo essentially told Fox & Friends that Biden was a racist.
"You know, every time Joe opens up his mouth, it echos the sentiments of bigotry and racism," Hardaway said, enthusiastically supported by Richardson.
"Now, it seems to me is trying to divide us based on race and social economics. I don't know what he's trying to do. I wish he would go somewhere and sit down. You would think his black advisors would tell him certain things to say, certain things he should not say."
"I want to point out something," Hardaway said. "You know, back in the day, there was ballers, shock hollas, rappers that wanted to be just like Donald Trump. You name me one black man that ever wanted to be like Joe Biden. That worked with segregationists, probably KKK members."
Biden has received criticism in the past for his comments on now deceased segregationist politicians. He said he had bipartisan credentials because he had worked with them. However, the claim that Biden worked with any members of the Ku Klux Klan is an escalation. Hardaway did not provide evidence and the Fox News hosts didn't probe.
"Maybe he could run to be president of Geritol but not the president of these United States. Because he won't represent us all," Hardaway added.
Watch the video above, via Fox News.